Meet Our 2020-2021 Fellows
The 2020-2021 cohort counts 18 Fellows, including 6 Faculty Fellows, 12 Graduate Student Fellows and 2 Undergraduate Student Fellows.
Faculty Fellows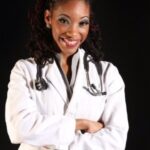 LaTasha Seliby Perkins, MD, Assistant Professor of Medicine, Georgetown University School of Medicine. Dr. Seliby Perkins is a graduate of the University of California, Davis; and the University of Alabama, Birmingham School of Medicine. She received her residency training from the Spartanburg Regional Family Medicine Program in South Carolina, and the former Health and Media fellow of Georgetown SOM's Department of Family Medicine. Dr. Seliby's hope is to aggressively influence positive change in health care disparities, health education of underserved populations, and mentorship to impact success rates of diverse students in medicine.
Project Overview: Black Women's Behavioral Health Media Initiative. The goal of this research project is to transform health behaviors and enhance health outcomes of the Black women and maternal health using a web-based media, community-focused educational model by Black physicians and trainees to address issues specifically related to health disparities facing the Black women in the preconception age in the District of Columbia and surrounding areas. The project is designed to discover effective and innovative methods to utilize specifically curated and internally created material using web-based social media platforms and their live webinars and virtual video capabilities to deliver transformative, evidence-based health education/promotion to women of reproductive age in the target community. I plan to study the effects of Black women's media use on their health behaviors, exploring how media can positively influence health decision making as it pertains to managing anxiety and stress and function to provide life skill-building resources, access to mental health resources and guidance preventive health practices.
---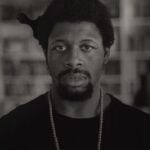 Olúfẹ́mi O. Táíwò, Ph.D, Assistant Professor of Philosophy, Department of Philosophy, Georgetown University. Dr. Táíwò's work draws liberally from the Black radical tradition, contemporary philosophy of language, contemporary social science, German transcendental philosophy, materialist thought, histories of activism and activist thinkers. Dr. Táíwò is currently writing a book entitled Reconsidering Reparations that considers a novel philosophical argument for reparations and explores links with environmental justice. He also writes public philosophy, including articles exploring intersections of climate justice and colonialism.
Project Overview: Climate Colonialism, Migration, and Gender Justice. Collaborative project with Beba Cibralic. A reparations-based approach to the coming wave of climate refugees would address two distinct but interconnected issues: climate change mitigation, which would aim to minimize displacement; and just climate migration policy, which would respond to the displacement that governments have failed to prevent. The reparations alternative would substantially increase developed economies' contributions to global efforts to address climate change and prevent displacement. It would also end warehousing of refugees and substantially increase migration from the Third World to the First World. Cibralic and Dr. Táíwò will review existing proposals and propose a gender justice-informed and policy-relevant response to these. Read this piece by Dr. Táíwò and Beba Cibralic published in Foreign Policy 10/2021 – The Case for Climate Reparations.
---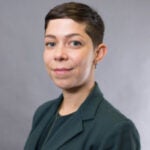 Amanda Levendowski, J.D., Associate Professor of Law, Georgetown University Law Center. Amanda Levendowski is an Associate Professor at Georgetown Law, where her scholarship examines how intellectual property law can be used to creatively address challenging social issues that crosscut privacy and technology, such as nonconsensual pornography, biased artificial intelligence, secret surveillance technology, and invasive face recognition.
Project Overview: Resisting Face Recognition with Copyright Law. Copyrighted works are often used as training data for artificial intelligence (AI) systems. In many cases, such uses constitute "fair use," which permits the unauthorized use of copyrighted works. But little has been done to curb the use of biased face recognition systems that rely on social media avatars as training data. This Article suggests that copyright can be used to resist face recognition technology. Face recognition differs from fair uses of copyrighted works, casting favorable outcomes under key fair use factors into doubt. This Article concludes that copyright law has the power to curtail face surveillance without waiting for action from courts or Congress.
---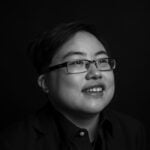 Lydia Brown, J.D., Lecturer, Disability Studies Program, Department of English, Georgetown University College. Lydia X. Z. Brown is an advocate, organizer, attorney, strategist, and writer whose work focuses on interpersonal and state violence against disabled people at the intersections of race, class, gender, sexuality, faith, language, and nation. They are adjunct lecturer and core faculty in Georgetown's Disability Studies Program, and adjunct professorial lecturer in American University's Department of Critical Race, Gender, and Culture Studies. Lydia founded the Fund for Community Reparations for Autistic People of Color's Interdependence, Survival, and Empowerment; co-edited All the Weight of Our Dreams: On Living Racialized Autism; and is creating Disability Justice Wisdom Tarot. Often, their most important work has no title, job description, or funding, and probably never will.
Project Overview: Troubling Borders, Binaries, and Biopolitical Mechanisms: Narratives of Disability and Race in Transracial and Transnational Adoption. I will curate interviews with disabled transracial and transnational adoptees of color, which will offer new perspectives on disability justice troubling conventional notions of adoption, desireability, family, and cultural lineage. Disabled people's wisdom cannot be captured within borders of language or nation. Our bodyminds tell stories of collective, intergenerational, and individual trauma. Our existence disturbs expectations for who and what we ought to be, as we not only live at intersections of race, colonialism, disability, and nation, but find ourselves in near-constant liminality, unable to lay claim to any single identity, culture, or community, because of ableism, racism, and settler-colonialism.
---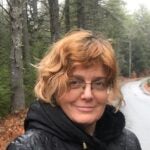 Sara Collina, J.D., Lecturer, Women and Gender Studies Program, Georgetown University. Professor Collina teaches courses on gender and the law at Georgetown Women's and Gender Studies Program, and recently worked with students to create a new course, Title IX for a New Generation. Sara is a gender justice advocate for the state of Maryland; in 2018 she helped to establish the state's first sexual harassment training for legislators, and in 2019 she helped to create an X gender marker for driver's licenses. Sara holds a B.A. from Cornell University and a J.D. from Berkeley Law School.
Project Overview: Title IX for a New Generation: Lessons Learned. In 2019, Georgetown students and Sara Collina designed a new class, Title IX for a New Generation, to empower students to imagine and create a Title IX that works for everyone. The course provides an academic foundation for understanding sex and power and employs learner-centered pedagogy that challenges teachers' and students' roles and learning responsibility. The course has been taught twice and Collina and students conducted detailed evaluations but have not analyzed the data. They will now conduct a full evaluation of Title IX for a New Generation, contextualize their work in the broader community of learner-centered pedagogy, and identify lessons learned.
---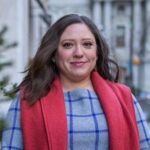 Melicia Escobar, Clinical Faculty Director and Doctor of Nursing Practice Student (DNP), Georgetown University School of Nursing & Health Studies. Melicia (she/her/hers) is a midwife/WHNP who is passionate about developing robust and inclusive curricula that illuminates health equity and the racism that undermines it. She believes that the midwifery model of care at its best offers innovative ways to improve the health and well-being of communities, address inequities within healthcare and healthcare professions, and grow out a diverse midwifery workforce. She has clinical expertise across a variety of settings and populations. Her scholarly work includes contributions to peer-reviewed journals and chapters in widely-utilized midwifery/women's health texts. She holds several leadership positions within her professional organization.
Project Overview: Evaluating a Health Equity Curriculum. My DNP project aims to evaluate a robust health equity skills curriculum designed for Master's students in the NM/WHNP & WHNP Programs that I co-created with colleagues. The curriculum draws upon concepts of social, racial, and reproductive justice. Topics include: Jesuit education and reproductive health, wherein we provide a framework for exploring one's values; racism and its effect on health, gender-based violence, fatphobia/weight stigma in healthcare; contraceptive counseling; sex positivity; and LGTBQ+ confirming healthcare. I will focus self-efficacy and confidence among program graduates providing care in the clinical setting who have experienced the health equity curriculum.
---
Graduate Students Fellows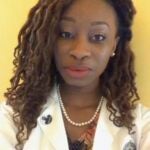 Mariama Jallow, Medical Student, Georgetown University School of Medicine.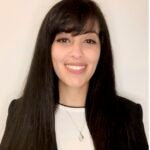 Hager Koraym, Medical Student, Georgetown University School of Medicine.
Mariama Jallow and Hager Koraym are student co-chairs of the Underrepresented Minority Wellbeing, Experience & Responsiveness Subcommittee within the Racial Justice Committee for Change (RJCC). The RJCC was created in May 2021 amidst the ongoing movement for civil rights and the George Floyd protests; along with 25 other medical students, we authored an open letter to the administration of Georgetown University School of Medicine delineating reforms to improve the experience and retention of Underrepresented Minority (URM) students within medical school. Our Wellbeing Subcommittee focuses on the wellbeing and experience of URM students, as well as the responsiveness of administration toward hearing and accommodating the needs of URM students. Our subcommittee meets biweekly to discuss progress and goals; we also hold additional meetings with administrators to bring our goals to fruition.
Project Overview: Black Tax: Creating Space for Self-Care. We plan to pilot effective wellness programming for URM students with a focus on Black medical student leaders within the Racial Justice Committee for Change to test the effectiveness of these self-care initiatives; these student doctors have been taxed with the additional responsibility of advancing racial equity within the GUMC community and will not only benefit from this programming, but aid in the development of self care programming that more students can benefit from. Our work will center around organizing a series of programs that bring laughter, connectedness, mindfulness, and stress management to this overburdened group of students. We will assess the effectiveness of this self-care programming using pre and post surveys. Success of this pilot programming can translate to effective and meaningful wellness initiatives for the broader URM student community.
---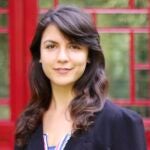 Beba Cibralic, Ph.D Candidate, Department of Philosophy, Georgetown University. Beba is a Ph.D student in philosophy at Georgetown University with research interests in the ethics of emerging technology, social and political epistemology, and global justice (especially questions concerning war and the climate crisis). She holds an M.A in China Studies from Peking University, where she studied as a Yenching Fellow, a B.A. in philosophy and political science from Wellesley College (magna cum laude, Phi Beta Kappa), and was a Visiting Student at the University of Oxford. She has also conducted Policy-oriented research at the Lowy Institute (Sydney) and Justitia (Copenhagen) on foreign policy and human rights.
Project Overview: Climate Colonialism, Migration, and Gender Justice. Collaborative project with Dr. Olúfẹ́mi O. Táíwò. A reparations-based approach to the coming wave of climate refugees would address two distinct but interconnected issues: climate change mitigation, which would aim to minimize displacement; and just climate migration policy, which would respond to the displacement that governments have failed to prevent. The reparations alternative would substantially increase developed economies' contributions to global efforts to address climate change and prevent displacement. It would also end warehousing of refugees and substantially increase migration from the Third World to the First World. Cibralic and Dr. Táíwò will review existing proposals and propose a gender justice-informed and policy-relevant response to these. Read this piece by Dr. Táíwò and Biba Cebralic published in Foreign Policy 10/2021 – The Case for Climate Reparations.
---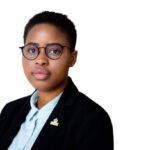 Alexis Grady, Law Student, Georgetown University Law Center. Alexis Grady is a first-year law student at Georgetown Law and a recent graduate of Howard University. Their research interests revolve around the treatment of transgender and non-binary people under the law and how this treatment varies based on race, class and geographical location.
Project Overview: Option X: The Fight for Legal Recognition of Non-Binary Individuals and Why It Matters. More research is needed to determine the current status of legal recognition for non-binary people, the jurisdictions where this recognition is available, the ease of access to legal resources, and the social and legal consequences of failing to provide these resources.
---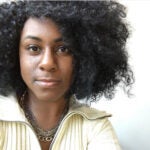 Lady Nwadike, Research Assistant, Department of Psychiatry, Medstar Georgetown University Hospital. I received a Master's in Biophysics and Physiology with a concentration in Complementary and Integrative Medicine from Georgetown University. I enjoy writing evidenced based articles in health, research, science and advocacy, with minority issues and interests always at the forefront. I am interested in exploring the mosaic we create for ourselves throughout our lives where parts of myself and others intersect, as I believe that it is at these points where individuals are most raw and vulnerable. Those two things breed passion and understanding, which in turn can lead to change in how we take care of ourselves and others.
Project Overview: A Seat At the Table: A Look at Systematic Exclusion Based on Race and Sexual Orientation in Clinical Trials and Health Related Studies. While there are mechanisms to ensure equity in biomedical studies, there is still not a realistic representation of the current population being considered for study. More specifically, individuals may be systematically excluded from participating in trials based on factors such as race and sexual orientation. The National Institutes of Health Revitalization Act, instituted by Congress in 1993, mandated inclusionary measures for increased minority participation in federally funded clinical research, however, this act has failed in successfully cultivating representative groups as subjects of trials. Initial findings identified low African-American and Lesbian and Bisexual (LB) participation in clinical trials and systematic concerns which could impact published health outcomes for certain groups, no established mechanisms of accountability for not complying entirely with inclusionary research mandates, low continuity for studies focusing on participation in health related studies and existing barriers based on low trust for the medical a community within minority communities. This study will expand upon the existing literature by comparing the findings of my previous paper and analyzing any changes regarding clinical trial participation by sexual orientation, report, discuss and present these updated findings to encourage further study in addressing widening health disparities and explore feasible approaches to building trust and increasing participation of minority women in health related research studies.
---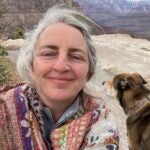 Jane Varner Malhotra, Master Student of Arts in Liberal Studies, Georgetown University. Jane is the director of medical advancement communications in the Office of Advancement, and editor of Georgetown Health magazine. She earned her AB in Russian Language and Visual Arts from Dartmouth College. Her career in storytelling, education and the arts includes work with the National Gallery of Art, University of Michigan, and the State Department. She is dedicated to civic engagement and community building, co-founding an award-winning nonprofit for exploring civics in action with kids, and helping launch the Tenleytown Main Street program in Washington, DC's second oldest village. In 2019 she co-founded Washington Home Inclusive Monthly Mass (WHIMM), organizing house liturgies led by local Roman Catholic Women Priests, to make visible the active ministry and call of women.
Project Overview: Documenting the stories of the first women enrolled at Georgetown School of Medicine 1881. Georgetown's first known women students were Annie E. Rice and Jeannette J. Sumner, who enrolled in the Medical Department in 1881. They transferred in 1882 to the Women's Medical College of Philadelphia, graduating in 1883 and returning to Washington to open a clinic for women and children of color. Dr. Rice died in 1884. Dr. Sumner died at the Government Hospital for the Insane in 1906. I will find out more about them, make a short documentary about their lives, establish files for them in the library Special Collections, and start a Wikipedia entry for each.
---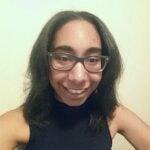 Lauren Jordan, MBA Candidate, McDonough School of Business. I envision a world where people have an awareness of themselves, their identities, and the world around them, hope that the world can be improved, and the confidence to be a part of that change. I enact this vision as a first year MBA student at Georgetown University through my involvement with the Anacostia Impact Fund as the VP for Borrower Relations by increasing visibility and access of community financing options for local entrepreneurs. My path towards this vision has included the University of Michigan, Paolo Freire, City Year, New York University, Ashinaga, Robofest, and LearnServe International. These experiences have catalyzed my questions to those who would rather complain: what are you going to do about it and how can I help?
Project Overview: Black women's relationship with death and mental health. I will be conducting participatory action research on Black women's relationship with death. I will then conduct qualitative research, collecting stories from Black women of different age groups about how death has their impacted lives, touching on topics such as death of ancestors and friends, suicide ideation, as well as perspectives on mental health, the healthcare system, and law enforcement. The results will be a collection of stories that are vulnerable, accessible, and motivational. These stories will be the catalyst for a series of programming designed to target the mental health of Black women.
---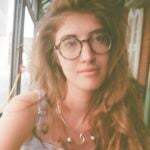 Anna Reed, Law Student, Georgetown University Law Center. Anna Reed is a third-year law student at the Georgetown University Law Center. Prior to attending law school, Anna worked as a youth organizer and sex education teacher in Paris, Chicago and Seattle. It was the stories and experiences of the pregnant and parenting young people she worked with during that chapter that drove her to apply to law school, and that continue to motivate her today. Still planning a legal career at the intersection of reproductive and juvenile justice, Anna centers much of her current research on obstetric violence prevention and accountability, and oversees the development of reproductive justice curricula for the university's Street Law program (taught in D.C. high schools). Committed to building space for art and storytelling in the abortion context, Anna is also one of the Executive Producers of Self Managed, a podcast dedicated to destigmatizing and demystifying the practice of self-managed abortion. She holds a B.A. in History from Brown University, and grew up in Rennes, France.
Project Overview: Obstetric Violence: Community-Based Solutions for Accountability. "Obstetric violence" refers to the phenomenon of abuse, coercion, and mistreatment by providers during childbirth. These violations occur in the context of a complex power relationship between providers and patients, and impact one in three people of color giving birth in American hospitals. This fellowship will be a collaborative effort with birth justice organizations such as Elephant Circle to bring people's lived experiences with obstetric violence to the forefront of the collective conversation about accountability. Through surveys and qualitative interviews with survivors, we can better understand their needs and priorities, shape our public policies around their vision and goals.
---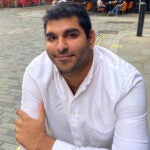 Eish Sumra, Master Student in Communications, Culture & Technology, Graduate School of Arts & Sciences, Georgetown University. A British-born Master's student, I have been in the U.S. for nearly 7 years, first as a journalist and now as a user researcher conducting projects examining the intersection of ethnic minorities and immigrants and technology usage in sociopolitical and cultural spaces.
Project Overview: Exploring the user experience of dating apps for people of color within the LGBTQ community. How to lessen bias and discrimination in online dating.I will be conducting UX research and user interviews establishing common themes of usage on dating apps and how people of color interact with others on these applications. Zoning in on LGBTQ BIPOC's I hope to find ways we can increase awareness of racial bias and micro aggressions through content creation, digital education and updating current algorithms to make the experience more enjoyable for minorities.
---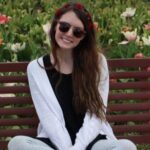 Sarie Finley, Law Student, Georgetown University Law Center
Project Overview: Incarceration and Domestic Violence – Barriers faced by women survivors of domestic violence upon reentry. The aim of this research is three-fold: (1) to illustrate why survivors of domestic violence so often become incarcerated themselves; (2) to identify the unique challenges and systemic barriers faced by formerly incarcerated survivors upon release, with an emphasis on Black and Brown survivors, rural survivors, and survivors with children; and (3) to effectively utilize both qualitative and quantitative data to propose evidence-based, trauma-informed, and survivor-centered public policy solutions which will effectively reduce the rates of recidivism for survivors, focusing particularly on the three aforementioned groups. These proposed solutions will aim to ensure that survivors can successfully achieve financial and social independence from their abusers, thus breaking the cycle of domestic violence and recidivism.
---
Undergraduate Students Fellows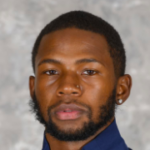 Denzell Brown, Undergraduate Student, Department of Psychology, Georgetown University College. My name is Denzell Brown, I am a Washington DC native and undergraduate student at Georgetown University majoring in Psychology who is devoted to the lived experiences and psychological healing of Black Women in the DC-metropolitan area.
Project Overview: Understanding Black Mothers Who Lost A Child to Gun Violence: The Brave Behind the Bullet. The purpose of this research project is to document and investigate the emotional expressions of chronic depression, grief, and post-traumatic stress that are present within the lives of Black mothers whose children have been homicide victims of gun violence in the nation's capital of America, Washington DC. The aim of this research is to not only concerned with documenting Washington DC's black mothers emotional experiences while mourning the death of their child, however this in-depth research analysis will also be focused on illustrating traits of resilience and self-coping strategies which these black women embody. Therefore, the implicative findings of this research project will be used to campaign for social policies and initiatives that will provide black mothers within Washington DC who lost a child to gun violence with clinical psychologists, grief counselors, and social workers.
---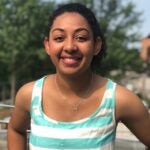 Amber Stanford, Undergraduate Student of Government and Theology, Georgetown University College. Amber Stanford is a senior in the College, studying government and theology. Although she is originally from Maryland, the Hilltop has quickly become her second home. Amber serves as a resident assistant on campus and works as a research assistant at the Berkley Center for Religion, Peace, and World Affairs. She is fascinated by the ways in which religions and governments interact with power structures in society. Amber has been selected as a 2021 Marshall Scholar and plans to pursue two master's degrees in the United Kingdom.
Project Overview: Exodus: Black Women's Flight to Jonestown. On November 18, 1978, the Jonestown settlement of the Peoples Temple came to a tragic end with 918 people dying, making it one of the largest losses of civilian life in American history. Forgotten is the fact that 430 of the deceased were Black women. These Black women were integral to the group's survival as they provided labor and resources in seeking an interracial kingdom of God. Despite their critical contributions, they are only remembered for drinking the Kool-Aid. I am shedding light on their stories by investigating how Black women viewed their move to Jonestown through womanist theology.