Jane Varner Malhotra
Posted in GJI Fellowship | Tagged georgetown history, HerStory, medicine, research news
G+JI Graduate Student Fellow 2021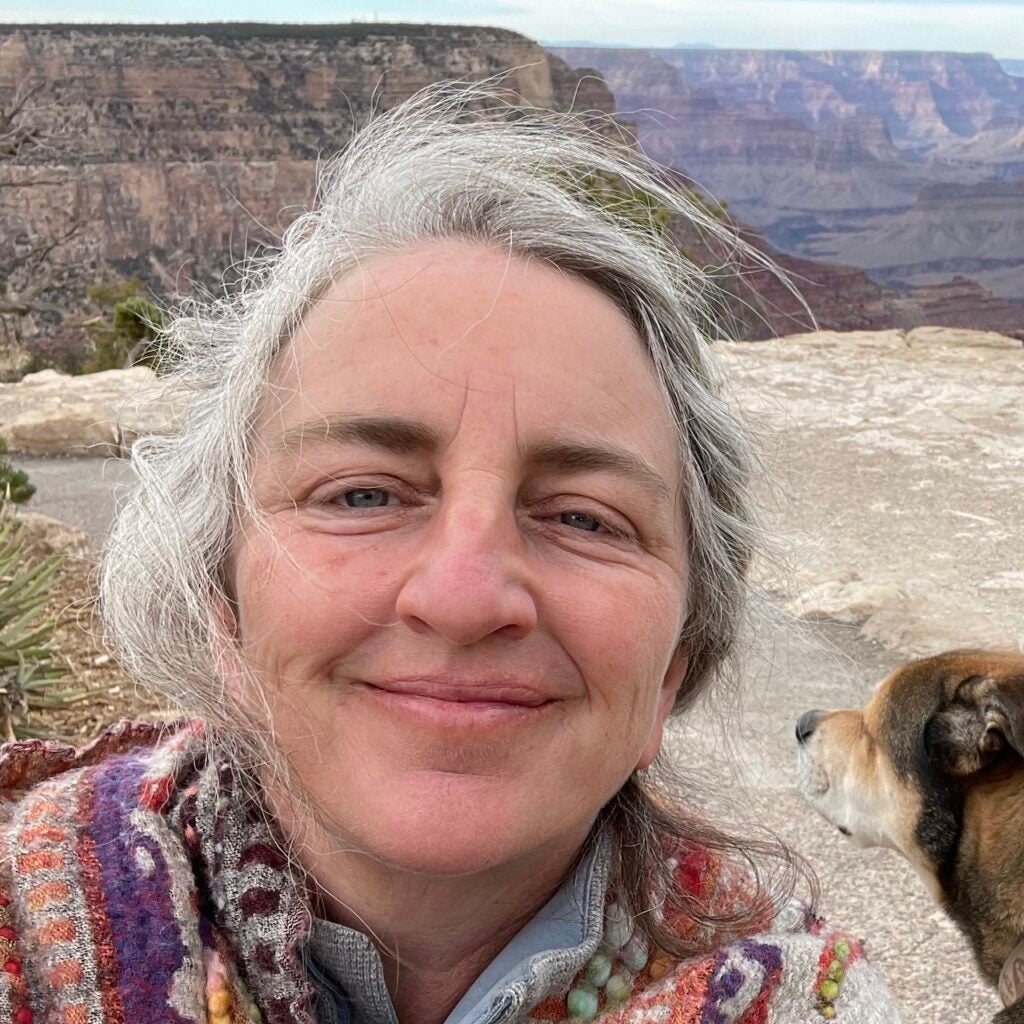 Jane Varner Malhotra, Master Student of Arts in Liberal Studies, Georgetown University
Jane Varner Malhotra (she/her) is the director of medical advancement communications in the Office of Advancement, and editor of Georgetown Health magazine. She earned her AB in Russian Language and Visual Arts from Dartmouth College. Her career in storytelling, education and the arts includes work with the National Gallery of Art, University of Michigan, and the State Department. She is dedicated to civic engagement and community building, co-founding an award-winning nonprofit for exploring civics in action with kids, and helping launch the Tenleytown Main Street program in Washington, DC's second oldest village. In 2019 she co-founded Washington Home Inclusive Monthly Mass (WHIMM), organizing house liturgies led by local Roman Catholic Women Priests, to make visible the active ministry and call of women.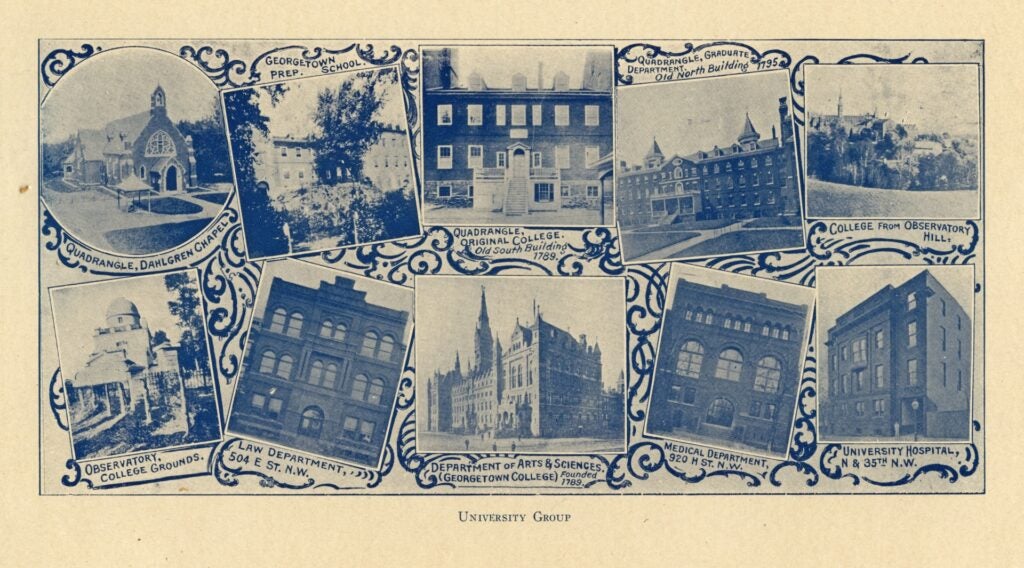 Research Project: More to the Story: Dr. Annie E. Rice and Dr. Jeannette J. Sumner, Georgetown's First Known Women Students
What is your research topic and why?
I've researched the stories of the first known women to study at Georgetown, because many people connected with the university are unfamiliar with these two trailblazing doctors. Their goal to establish a clinic for women by women doctors was ambitious, and aligned with Georgetown's mission to expand the greater good and care for the most vulnerable. Their path was challenging, and their names should be more familiar to us for the impact they made both in medicine and in higher education.
Main Research Question(s)
What more can we find out about the first two women to study at Georgetown?
Research Methodology
I read several historic books, newspaper and journal articles, communicated with librarians and historians, and researched online databases to piece together a sketch of their lives. I visited their gravesites and the places where they lived. worked, and died to film them for the documentary.
Significant or Surprising Findings
In addition to the items mentioned above, I also located the patient record for Jeannette Sumner at the National Archives, with help of an archivist on staff there. She said it's over 100 pages of letters from friends and family, in addition to medical notes. While researchers are still not allowed to go inside the building, the archivist sent me a few photos of some of the pages–enough to further kindle my curiosity about why she was admitted, who brought her there, and why she stayed. More to uncover…
Summary of Findings or Progress:
I found an original document signed by Dr. Sumner and Dr. Rice in Georgetown's School of Medicine archive, a letter requesting a donation of medical equipment to help them open their free clinic. I received copies of the covers of their theses for medical school at the Woman's Medical College of Pennsylvania, which is now part of Drexel. The librarian there was extremely helpful, despite limited capacity due to the pandemic.

The documentary was completed with the help of a Georgetown undergraduate, Carlos Rosario, who shot some of the footage and did the first draft of the edit. In June, I presented a draft of the documentary for a group of summer students enrolled in a course on Medicine, Gender and Race with Professor Theordora Danylevich. It was well received, and I encouraged the students to continue exploring these stories during their time at Georgetown.
Sources or bibliography
In addition to census records, National Archives patient records from Saint Elizabeths, and newspaper clippings from the Washington Examiner, the following items were used in the documentary and for background information and historical research:
Images Courtesy of
Georgetown University Library, Booth Special Collections, Patrick Healy SJ Papers, Medical School Records
National Library of Medicine
Vaccinating the Poor, by Sol Eytinge, Jr.
National Gallery of Art
The Northern Whale Fishery: The "Swan" and "Isabella", c. 1840, by John Ward of Hull, The Lee and Juliet Folger Fund
National Gallery of Art
Full Bloom Along the Sumida River [Sumida-gawa hana-zakari], 1839-1842, by Utagawa Hiroshige, Corcoran Collection (Bequest of Frank B. Bristow)
Library of Congress
Letters from Nettie J. Sumner, Annie E. Rice and Charles J. Bell to Alexander Graham Bell, February 19, 1880, Alexander Graham Bell family papers, 1834-1974.
Drexel University, Woman's Medical College of Pennsylvania, North College Avenue exterior view, 1885
Drexel University, Woman's Medical College of Pennsylvania, Students conducting dissection (2), 1890
The Woman's Dispensary, The Washington Evening Star, November 10, 1883, p. 8.
National Library of Medicine, photo illustration from Operating Theatre: Brooklyn Memorial Hospital for Women and Children, Hodson, Jane, editor, 1898.
Ida Heiberger image, History of the Medical Society of the District of Columbia, 1817-1909, published by the Society, 1909.
Footage shot on location in Washington, DC, at Georgetown University Library's Booth Special Collections, Rock Creek Cemetery, 4½ Street and Maryland Avenue SW, St. Elizabeths Government Hospital for the Insane.
Music
"Memories" courtesy of https\\www.bensound.com
Addtional Sources
Women Doctors in Gilded-Age Washington: Race, Gender, and Professionalization, by Gloria Moldow, University of Illinois Press, Urbana and Chicago, 1987.
Surgeons at Georgetown: Surgery and Medical Education in the Nation's Capital, 1840-1969, by Patricia Barry, Hillsboro Press, Franklin, Tennessee, 2001.
Upward Journey: The Story of Internal Medicine at Georgetown 1851-1981, by John F. Stapleton, MD, 1996.