Supporting and growing scholarship related to intersectional issues of gender, racial, and economic justice issues is one of G+JI's main objectives. G+JI is proud to sponsor various research cutting-edge projects across fields through competitive research grants. The grants support interdisciplinary research across GU campuses, schools and programs. G+JI's research portfolio counts 10 projects conducted by Georgetown groups, faculty and graduate and professional students.
Summer 2019 Awardees
Research by Faculty, Scholars and Groups
Project and Workshop on Darfurian Women Refugees in the United States
This project examines the views of gender justice among Darfur refugee women in the United States. The overwhelming majority of these women were granted residence in a variety of American cities following the scorched earth policy meted out at their villages. Despite the devastation of Darfuri communities by the Government of Sudan and their allied Rapid Defense Forces and Janjaweed militias, these women experience gender-specific violence in the form of rape and other forms of sexual assault. This project seeks to amplify their voices and to advance their perspectives on the meaning of gender justice. Given the recent political upheaval in the Sudan, documentation of these views is far more urgent than ever before. In coordination with refugee organizations in the United States, Dr. Abusharaf will organize a workshop with a number of refugee women and Darfuri activists to speak about the ways in which their particular experiences have sharpened their perspectives on gender justice especially in their home country, which is currently experiencing momentous transitions.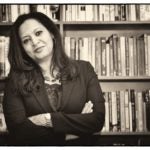 by Rogaia Abusharaf, Professor of Anthropology, Georgetown University School of Foreign Service, Qatar
Understanding Different Measures of Intimate Partner Violence
The availability of data on the 12-month (current) prevalence of intimate partner violence has recently expanded, and we now have a coverage of almost 150 countries. The distinction between lifetime and current prevalence is not just a question of measurement and could reflect substantive differences in women's ability to leave abusive relationships. In countries where the difference between lifetime and 12-month IPV rates is small, it may be more difficult for women to exit. This hypothesis emerges from our preliminary analysis of the 130 countries for which we have data on both lifetime and current prevalence of IPV. The analysis will systematically examine whether countries with low current IPV prevalence tend to have larger differences with lifetime rates. We would examine such factors as a robust social safety net, stronger laws and norms against violence, alongside child custody rights and the acceptability of women living independently. Important implications for policy and legal reform are expected to emerge.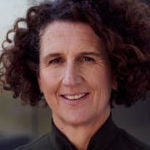 by Jeni Klugman, Managing Director, Georgetown Institute of Women, Peace and Security
Strengthening Gender & Legal Advocacy to Address Sex-related Corruption
The #MeToo movement has brought new attention to sex-related crimes, yet "sextortion" is often limited to high-profile cases and is often unfamiliar to prosecutors. This research examines cases with a focus on the scope, scale, and impact of this crime. It includes definitions across jurisdictions with a focus on Latin America and considers its global nature as well. Questions, such as how prosecutors creatively apply existing regulations will also be studied through practical examples. Finally, the work will identify factors that exacerbate risks, where corruption and gender injustice intersect, including strategies to enhance coordination between legal and gender communities.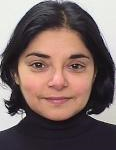 by Lisa Bhansali (L'92), Adjunct Professor, Georgetown University Law Center
Missing and Murdered Indigenous Women
Vulnerability to violence and its resounding consequences is magnified when gender, race and sexuality intersect. The purpose of this research project is to address one such population in which growing urgency has triggered two national reports: missing and murdered indigenous women in the US and Canada. According to the US Department of Justice and the Centers for Disease Control native women are murdered at a rate of ten times the national average. Similarly, Canada has acted on reports of the same magnitude. There is an epidemic of women missing from their families and communities whose fate is serious injury, disease, or unknown. Underlying factors include inadequate mental health and substance abuse services, intergenerational trauma, domestic or partner violence, geographic isolation, racism, lack of empowerment, and jurisdictional issues. It has been reported that LGBTQ indigenous women are at particular risk. Various advocacy groups have advanced political action. There has not been influence from the academy with its interdisciplinary intellectual tools to highlight and support solutions to this matter of gender and justice. This proposal aims to establish a working group at Georgetown University that will cooperate with the University of British Columbia to establish an action plan to address the multidisciplinary facets to aid MMIW. Co-investigators: Bette Jacobs, Distinguished Scholar at the O'Neill Institute for National and Global Health Law and Professor of Health Systems Administration and Marjorie Mandelstam Balzer, Research Professor at Georgetown University Berkley Center and Department of Anthropology Team: Sherally Munshi, Associate Professor of Law, Georgetown University Law Center, Margaret Moss, Professor and Director of the Longhouse University of British Columbia, Julia Langley, Faculty Director of Arts and Medicine, Georgetown Lombardi Cancer Center and Laura Cahier, Ph.D. Candidate, Aix-Marseille Université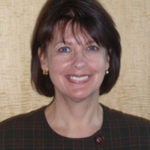 by Bette Jacobs and team, Distinguished Scholar and Professor of Health Systems Administration, Department of Health Systems Administration in the School of Nursing & Health Studies and O'Neill Health Law Institute, Georgetown University Law Center
Socio-Emotional Processing: Gender Differences in Social Adversity and Violence Exposure
The Adolescent Development Study (ADS) is currently collecting data from young adults that have participated in a brain development study at Georgetown University since 2011. One of the study aims is to determine whether gender identity and social adversity may explain differences in the configuration of the emotional brain network measured at adulthood. Identity formation in developing adolescents is considered to be co-influenced by social influences and intrinsic neurobiological responses to one's environment. Sustained stress may drive patterns of neural activity that reinforces maladaptive behavior that may increase the risk for mental health disorders. ADS will use films selected from a curated database of emotional clips during functional Magnetic Resonance Imaging (fMRI) to measure brain activity related to emotional states and psychological instruments to estimate attitudes and perceptions regarding gender identity. Our experiments will help us better understand the relationship between social adversity, gender identity, and development of the emotional brain network.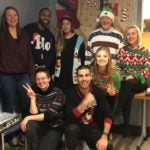 by Team: John W VanMeter, Director, Center for Functional and Molecular Imaging, Georgetown University Medical Center, Mary Fesalbon, MRI Technician/Research Assistant, Shady El Damaty, Ph.D. Candidate; Maria Stoianova, MRI Technician/Research Assistant, Kinne Van Hecke, Research Assistant, Veronica Mucciarone, Research Assistant
Improving Outcomes for Returning Citizens in DC
This research project examines the challenges faced by returning citizens in DC and how collaboration across stakeholders can create productive pathways. Our particular interest is in assessing prospects for collaboration across sectors to contribute to successful re-entry through education in entrepreneurship and the liberal arts, along with practical experience gained through internships. Because the great majority of incarcerated people and therefore returning citizens are men, the special needs of women are often not addressed. Our newly launched Pivot program has enrolled 5 women and this gives us an opportunity to examine relevant success factors for both men and women.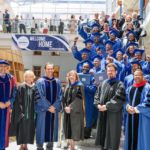 by Team: Pietra Rivoli, Co-Director Pivot Program, Vice-Dean and Professor, McDonough School of Business, Marc Howard, Co-Director Pivot Program, Professor of Government and Law, Allyssa Lovegrove, Pivot Academic Director and Joshua Miller, Pivot Managing Director, George Chochos, Pivot Assistant Director, Aliyah Graves-Brown, Program Coordinator
Research by Graduate and Professional Students
The Rights of Indigenous Women to Natural Resources in Cameroon
The purpose of this study is to assess Indigenous Women's Rights to Natural Resources in Cameroon. The 1994 Forest Code that deals with administration of Natural Resources in Cameroon, fails to recognize and protect Indigenous people's rights to access lands and natural resources. This research assesses the extent to which the 1994 Environmental Code of Cameroon impacts Indigenous women's rights to natural resources. It examines the factors hindering women's rights, It makes use of key in-person interviews with government officials, notables and leaders of women's groups will. Through focus group discussions, questionnaires, surveys, and video/audio recordings. Data will be analyzed using the GPS and Geospatial referencing, tables, charts and descriptive analysis. And lastly, it will also propose policy considerations for changes in protecting Indigenous Women's Rights to Natural Resources ensuring that justice is served.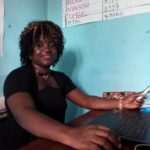 by Ayaisha Agbor, Master's in Law, International Legal Studies, Georgetown University Law Center
Last of Her Line: The Sterilization of Black Women and Girls in the South
Last of Her Line: The Sterilization of Black Women and Girls in the South, seeks to uncover the otherwise untold stories of Black women and girls in the rural south who have been subject to forced and coerced sterilizations known as 'Mississippi appendectomies'. Using the story of Fannie Lou Hamer as a starting point, the project will connect the historical sterilization of Black women and girls to the modern ways in which the state seeks to regulate and control the bodies and reproductive abilities and choices of Black women and girls through the law.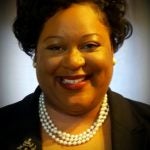 by LaShunda Hill, Law Student, Georgetown University Law Center
Faith and Gender Justice India: The Case of the Sabarimala Temple Row
This study explores the clash between religious faith and gender justice in India, using the example of the Sabarimala temple row. It argues that gender is the realm of manifestation and contestation of Hindu religious theory in India. It explores the wide array of operative stories and narratives in Hindu religious literature, specifically the material on goddesses and their place in religious texts that help craft the image of women for society. These are used to understand the formation of boundaries that are erected for the personal and political participation of women.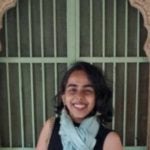 by Shruthi Rajkumar, Master of Arts in Security Studies Program, Walsh School of Foreign Service
Examine and Improve Gender Gap in Surgery through the Examination of Technology, Tools, and Protocols
The number of women enrolled in medical schools continues to rise and has reached parity with male counterparts; however, gender gaps remain within the practice of medicine, including lower rates of women entering male-dominated specialties and higher rates of burnout. As the prevalence of burnout increases, the need to promote well-being has become a priority. Three primary domains contribute to physician well-being: culture of wellness, efficiency of practice, and personal resilience. This research project aims to investigate elements that contribute to the efficiency of practice, including technology, tools, and training techniques, and explore ways gender-conscious innovation can contribute to physician well-being.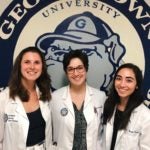 by Noosha Deravi, Jennifer Purks, and Nellie Darling, Medicine Students, Georgetown University School of Medicine