The G+JI is a convening space for conversations, panel discussions, lectures, book talks, workshops, theater performances, art exhibitions, and our signature event – the Annual Research Colloquium – that center and explore intersectional gender justice issues. We host scholars, activists, policy makers, and artists. In 2020-2021, these conversations on critical issues gathered over 1000 faculty, students, and the larger community.
Do you have an event idea for the G+JI? Would you like the G+JI to sponsor your event? Let us know about it! All info at the bottom of the page.
---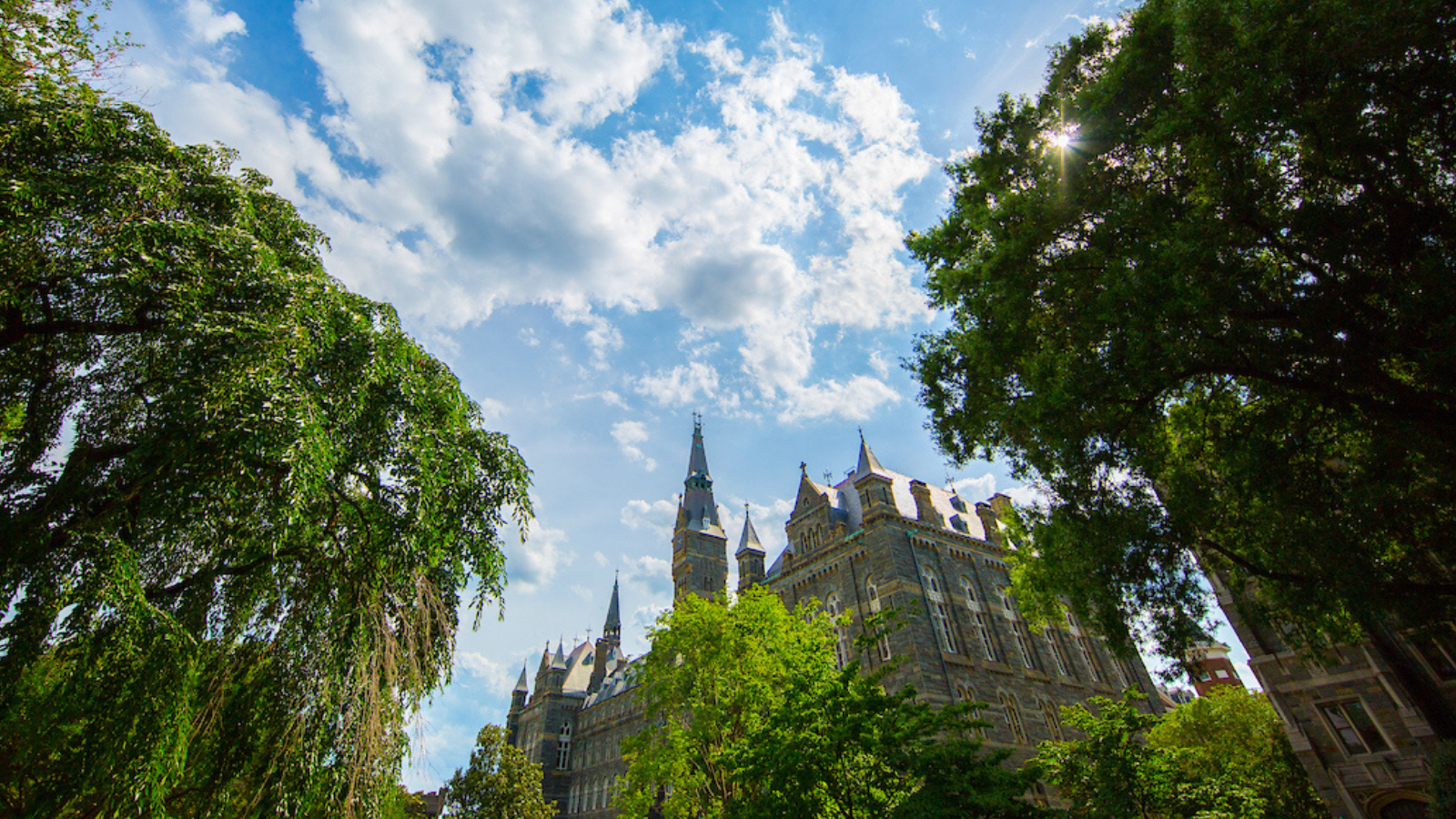 Upcoming Events
The Gender+ Justice Initiative offers various programs and co-sponsors events to bring together Georgetown faculty, students, and people from the DC community and beyond for thought provoking conversations related to gender. Check out G+JI's upcoming events below.
More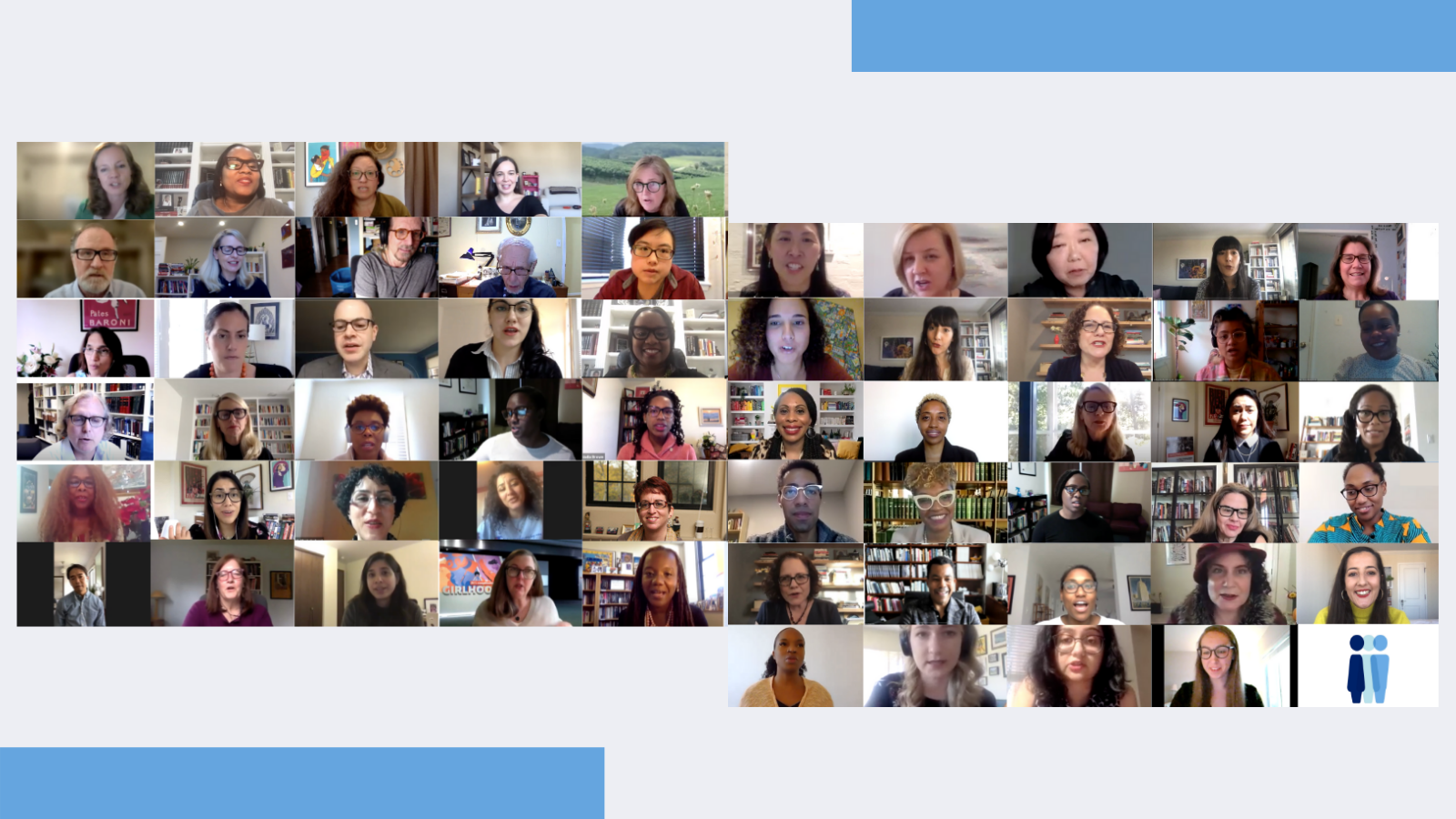 Past Events
Our past events include a wide range of gender and racial justice topics including, Black feminism, mental health for BIPOC, sexual violence, abuses in detention, disability justice, prison abolition, labor organizing, and dress codes. Check out our past events below.
More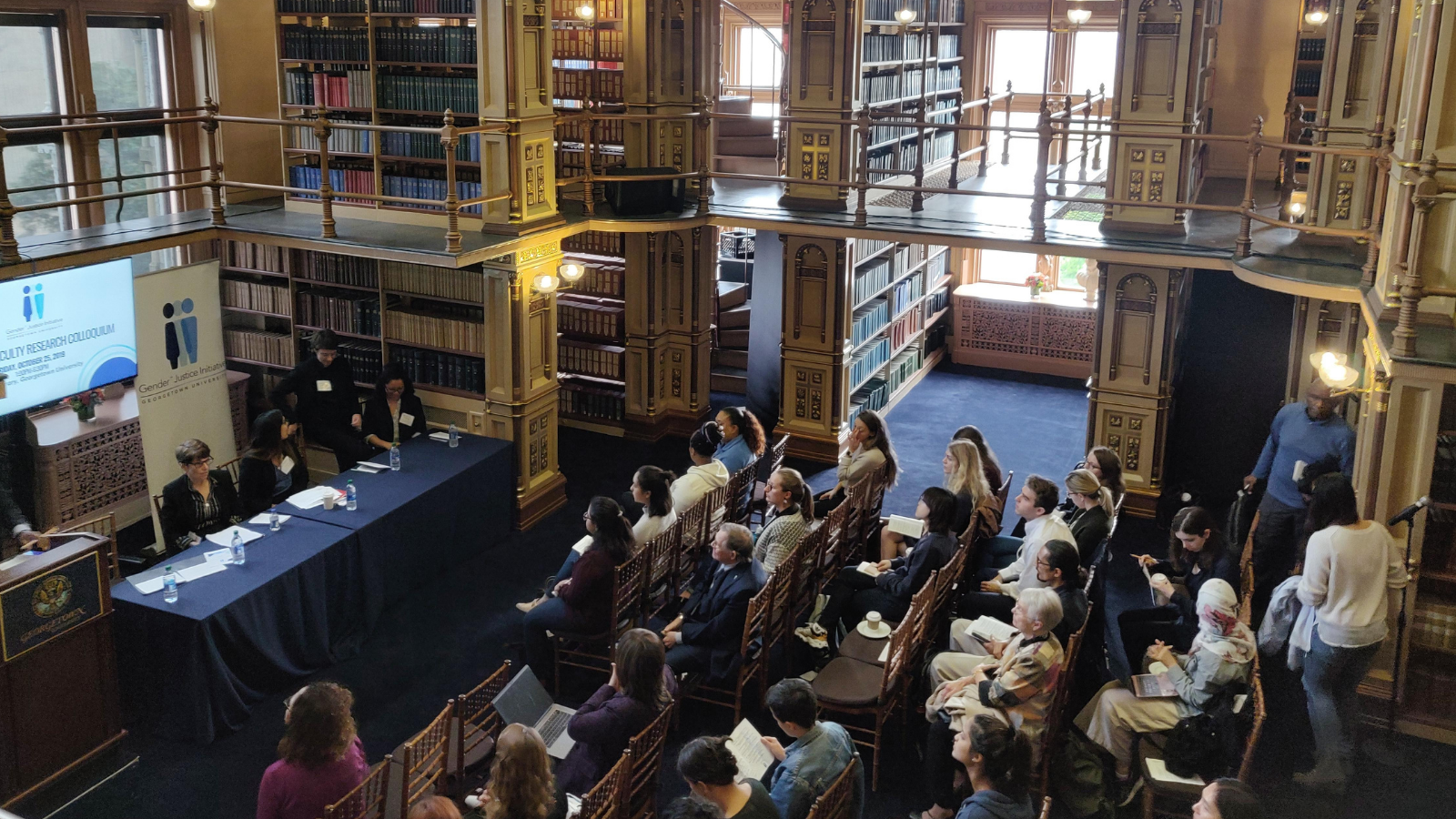 Research Colloquia
The G+JI Research Colloquium is a yearly opportunity to bring together faculty and scholars from across Georgetown's campuses to showcase their research related to issues of gender, racial, and economic justice. Check out our past Colloquia below.
More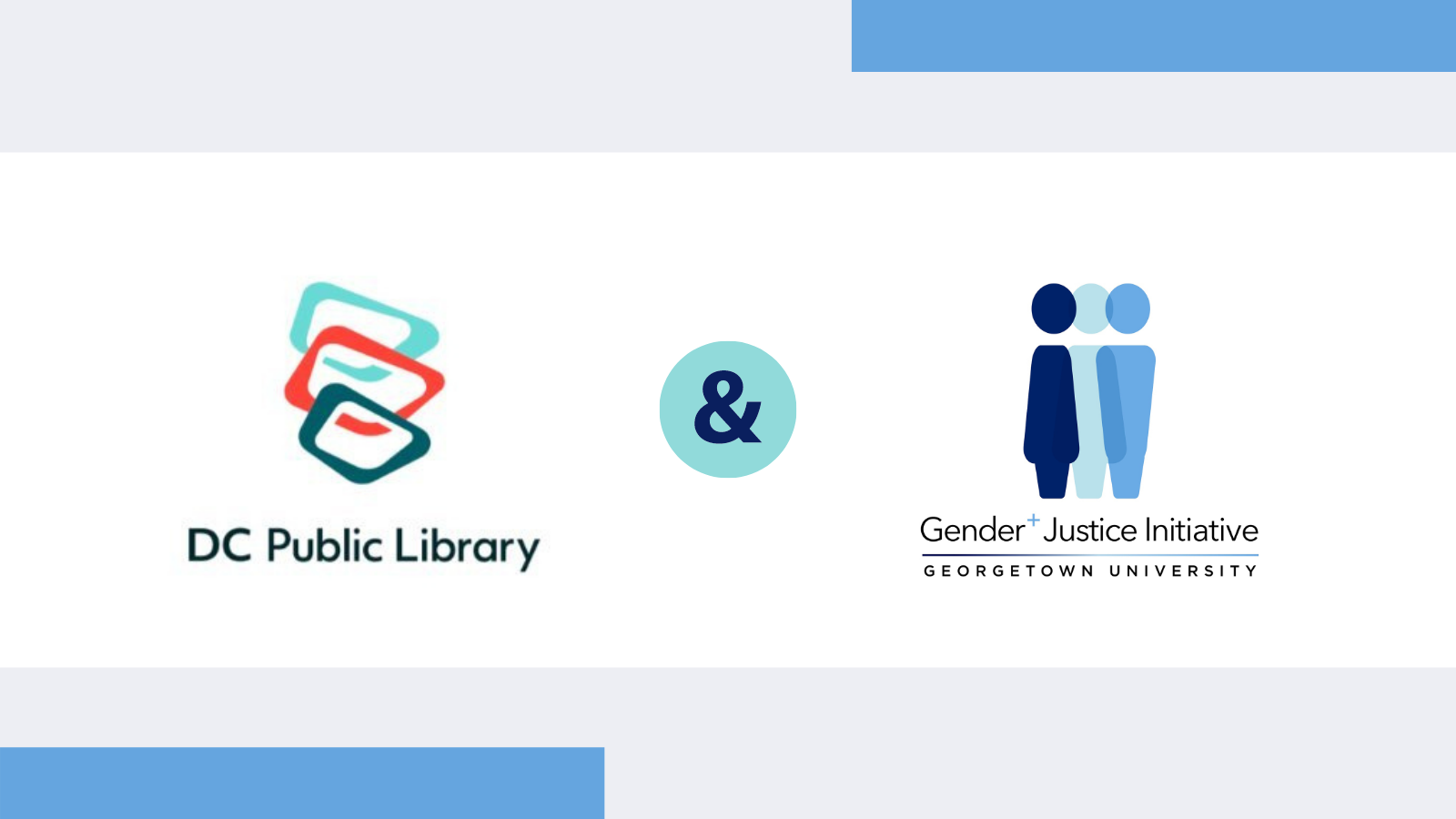 DCPL Books Talks
In 2020, the G+JI started a partnership with the DC Public Library that consists of hosting Georgetown University faculty and scholars for book talks focused on gender+ issues at the DC Public Library. Check out our past and upcoming Book Talks below.
---
Co-Sponsorship Requests
Do you have an event idea for the G+JI? Interested in having the G+JI sponsor your event? Tell us all about it by filling out the form below or email your proposal and questions.
---