Anna Reed
Posted in GJI Fellowship | Tagged birth, black women, healthcare, obstetric violence
G+JI Graduate Student Fellow 2021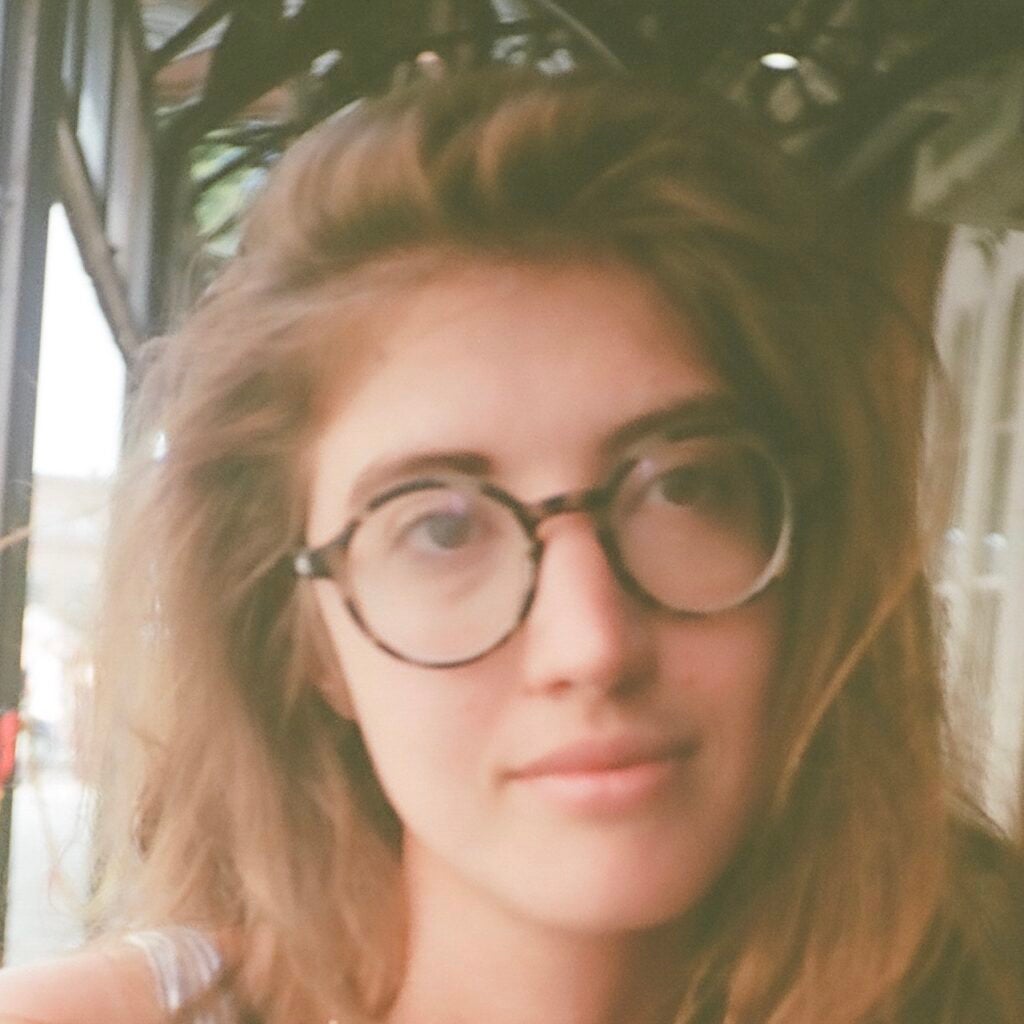 Anna Reed, Law Student, Georgetown University Law Center
Anna Reed (she/her) is a third-year law student at the Georgetown University Law Center. Prior to attending law school, Anna worked as a youth organizer and sex education teacher in Paris, Chicago and Seattle. It was the stories and experiences of the pregnant and parenting young people she worked with during that chapter that drove her to apply to law school, and that continue to motivate her today. Still planning a legal career at the intersection of reproductive and juvenile justice, Anna centers much of her current research on obstetric violence prevention and accountability, and oversees the development of reproductive justice curricula for the university's Street Law program (taught in D.C. high schools). Committed to building space for art and storytelling in the abortion context, Anna is also one of the Executive Producers of Self Managed, a podcast dedicated to destigmatizing and demystifying the practice of self-managed abortion. She holds a B.A. in History from Brown University, and grew up in Rennes, France.
Research Project: Birthing with Dignity: Methods and Practices to Advance Accountability for Obstetric Violence
What is your research topic and why?
This project is centered around two main goals: Building a body of research and recommendations to guide policy makers hoping to improve accountability for obstetric violence, and developing tools for centering the leadership of survivors of obstetric violence within birth justice policy and advocacy. In particular, the project focuses on strategies for holding our health system accountable for the obstetric violence experienced by Indigenous communities.
Main Research Question(s)
Advocates have stressed the limitations of individualized criminal and tort litigation in achieving meaningful accountability for obstetric violence. How do these avenues present unique challenges for Indigenous communities, what are some possible alternative avenues through which survivors might seek justice, and how can advocacy spaces better center the leadership of survivors of obstetric violence in building those pathways?
Research Methodology
The spring was spent building a literature review composed of caselaw, academic and legal research, international human rights documents and policy briefs surrounding accountability for obstetric violence. This summer, I turned that literature review into an executive summary and toolkit for organizations to use as a guide for their conversations about birth justice policy, and I created a survey for survivors to share their perspectives and priorities surrounding accountability for obstetric violence that will be disseminated to communities later this year.
Significant or Surprising Findings
One way to restructure financial incentives in childbirth is to make it so that obstetric violence is followed by reputational damage to the provider. One of the most exciting discoveries in conducting this research has been learning about online platforms like the Irth app which enable survivors to share their story so that future potential patients can make informed decisions about their providers.
Summary of Findings or Progress:
Advocates have stressed the limitations of individualized criminal and tort litigation in achieving meaningful accountability for obstetric violence. Community leadership has been identified as a– if not the– most essential ingredient for effective policy design in this area. However, there are significant obstacles stand in the way of effective community participation and leadership in the accountability conversation. Enhancing both the quantity and quality of reporting mechanisms that are available to survivors is a crucial step in advancing birth justice. Additionally, new tools are necessary for the advocacy community to hold itself accountable for centering the leadership of Black and Indigenous survivors of obstetric violence. Indigenous movement leaders have challenged distinctions drawn between individual vs. collective and environmental harm. A next step in this research is to unpack the environmental and communal dimensions of the obstetric violence. This fall, I will partner with birth justice organizations to disseminate the survey I created through this project, and mobilize those findings toward helping the legal and advocacy community to better address these dimensions of the problem.