Alexis Grady
Posted in GJI Fellowship | Tagged genderqueer, GJI Fellows, law, non-binary, research news
G+JI Graduate Student Fellow 2021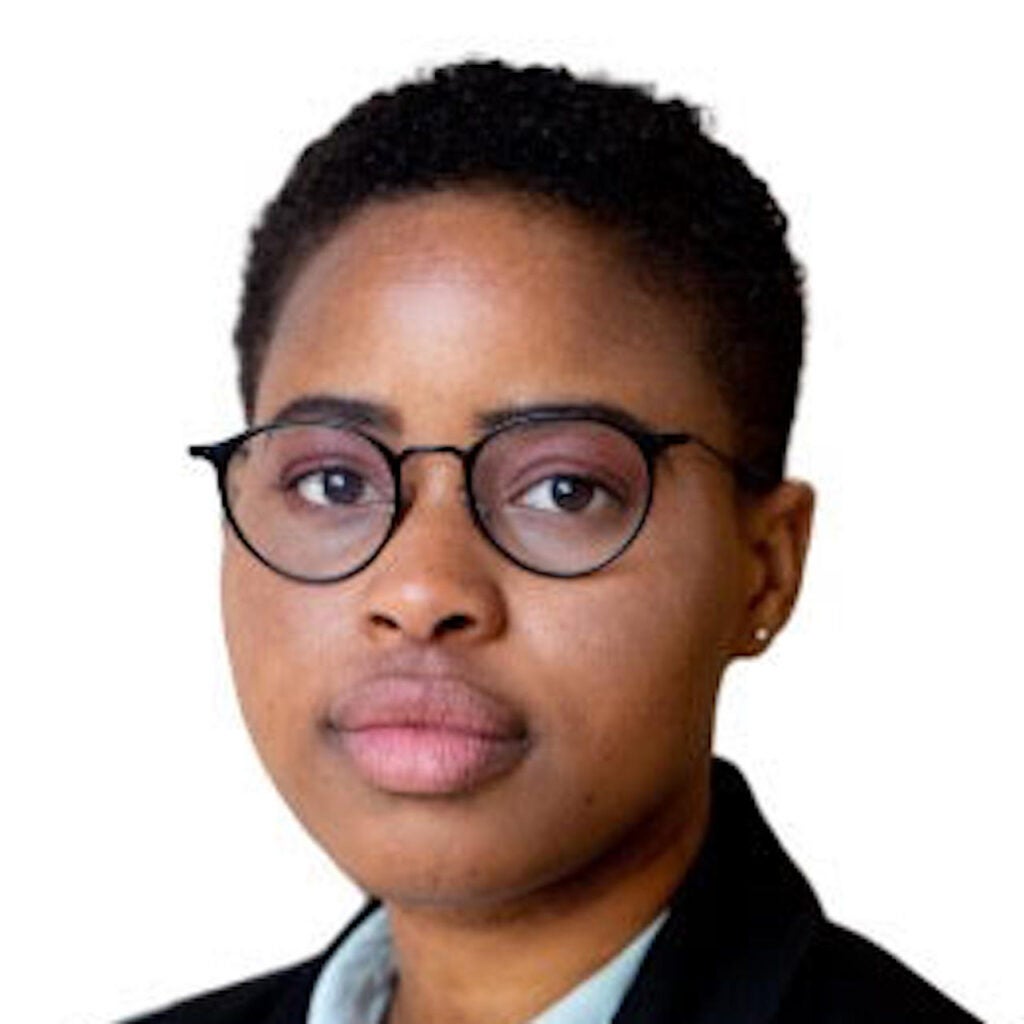 Alexis Grady, J.D. Candidate, Georgetown University Law Center
Alexis Grady is a first-year law student at Georgetown Law and a recent graduate of Howard University. Their research interests revolve around the treatment of transgender and non-binary people under the law and how this treatment varies based on race, class and geographical location.
Research Project: Option X: The Fight for Legal Recognition of Non-Binary Individuals and Why It Matters
What is your research topic and why?
I have chosen to research the history of non-binary and genderqueer identities in the United States. I am examining how gender identity has evolved in the U.S. and whether the legal system has kept pace with that evolution. Finally, I am researching what impact a lack of legal recognition has had and continues to have on the non-binary and genderqueer population in the U.S.
Main Research Question(s)
Which jurisdictions in the United States provide legal recognition and assistance to non-binary people and to what extent? What impact does the level of access to legal recognition have on the daily lives on non-binary individuals?
Research Methodology
The data in this report was collected from research studies of the LGBTQ population in the United States. This report contains a literature review and analysis of existing studies. For the next phase of research, I hope to conduct interviews.
Significant or Surprising Findings
There are three distinct categories of legal recognition across the states that have recognized non-binary gender: drivers license, birth certificate, and name changing. More research is needed to determine which of these – or which combination – is most effective.
Summary of Findings or Progress:
The term genderqueer emerged in the late 1980s and early 1990s as an answer to the search for an all-inclusive term that existed beyond binary gender categories. Since then, it has evolved to include all people who do not identify with the either male or female gender identities. While genderqueer and non-binary are often used interchangeably, genderqueer is a broader term that encompasses individuals who identify as either an intermediate or separate third gender, identify with more than one gender, or have a fluctuating gender identity. There are approximately 1.2 million non-binary and genderqueer individuals living in the United States.

Nonbinary people face distinct patterns of discrimination and violence. With an increased understanding and awareness of nonbinary gender identities has come an increased visibility, and at times, scrutiny, of members of the nonbinary community. Nonbinary individuals suffer discrimination and violence at similar, and sometimes even higher rates, than the rest of the LGBTQ (Lesbian, Gay, Bisexual, Transgender, and Queer) community. And notably, despite falling under the transgender umbrella, nonbinary individuals tend to suffer higher rates of discrimination than binary transgender individuals.

Without access to accurate identification cards and legal recognition, it is difficult for nonbinary people to travel, apply for jobs, and enter public establishments without risk of harassment or harm.