Sarie Finley
Posted in GJI Fellowship | Tagged domestic violence, GJI Fellows, incarceration, racial justice, research news
G+JI Graduate Student Fellow 2021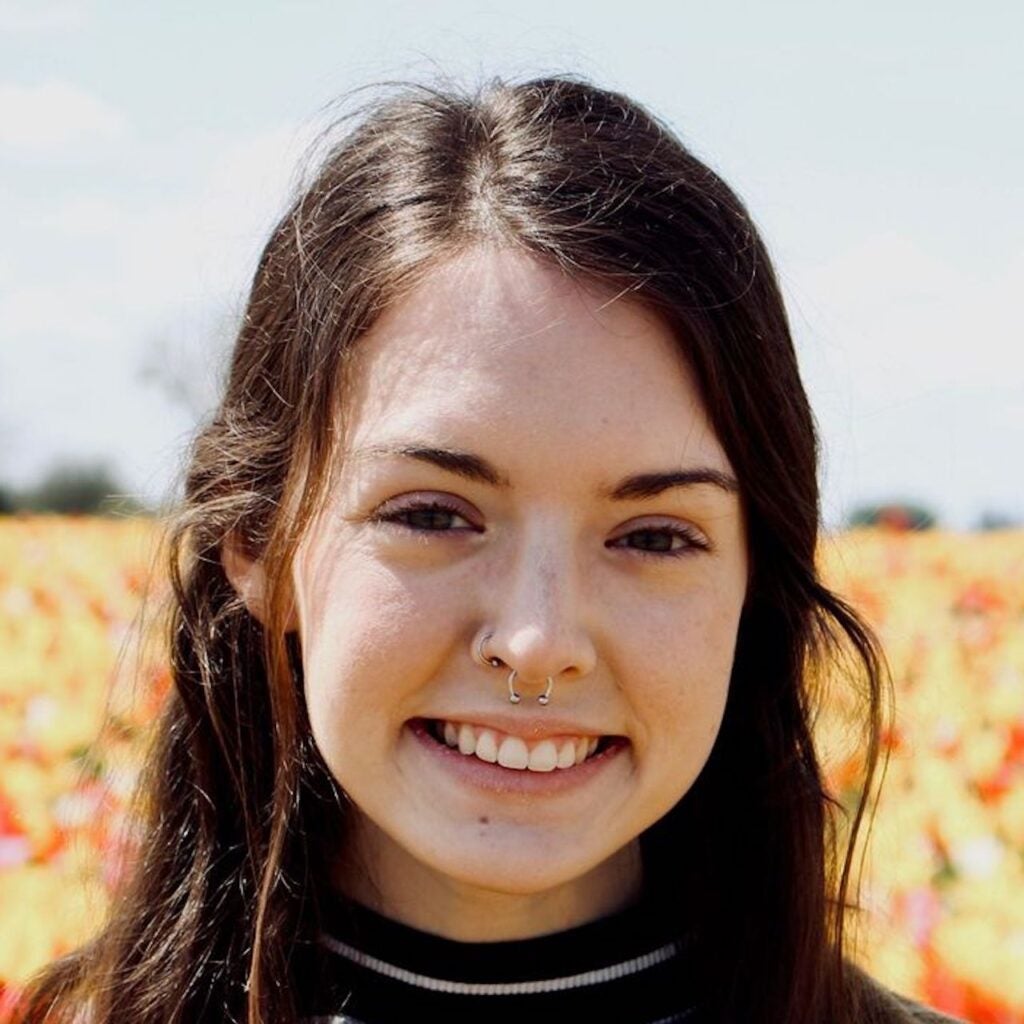 Sarie Finley, J.D. Candidate, Georgetown University Law Center
Research Project: Incarceration and Domestic Violence – Barriers faced by women survivors of domestic violence upon reentry
What is your research topic and why?
I have been researching the relationship between domestic violence, incarceration, and recidivism, with a particular focus on Black and brown survivors, rurally located survivors, and survivors who have children.
Main Research Question(s)
Why are women who have experienced domestic violence disproportionately more likely to experience incarceration than women who have not? What are the barriers to both successful reentry and ultimate safety for these women?
Research Methodology
I started my research with a significant literature review to gain a better understanding of where my research would fit in, and where I could add substance to the conversation. Going forward, I hope to conduct surveys and interviews, both individual and group, of survivors themselves, as well as of those who work in fields related to this work. Such fields would include the non-profit sector (e.g. crisis shelters, hotline advocates), the medical sector (e.g. low-income healthcare clinics), and the legal sector (e.g. legal aid clinics, domestic violence attorneys).
Significant or Surprising Findings
Much of the current literature regarding women who have experienced incarceration does not take an abolitionist lens. Although there is some agreement among academics as to the systemic barriers that prevent formerly incarcerated women from achieving economic stability or avoiding a return to prison, very few argue for the abolition of the prison industrial complex. Abolitionism is still an unpopular idea amongst those who work with survivors of domestic violence. My research will ideally help fill that void, arguing that the abolition of prisons and a significantly greater emphasis on restorative justice would make survivors safer.
Summary of Findings or Progress:
The barriers to successful reentry and safety for survivors of domestic violence who have been incarcerated are systemic. While prison programming (including drug treatment programs, opportunities for incarcerated women to acquire their GEDs, job training programs, etc.) is valuable in its own right for treating incarcerated women as people rather than simply as criminals, ultimately its impact on recidivism rates is rather minimal. What women need upon release is economic support, reliable transportation, healthcare, counseling, drug treatment programs, food security, childcare, housing, the opportunity to go back to school if they so choose, etc. Without their basic needs met, women are often forced to return to abusive homes and partners, renewing a cycle of violence and incarceration. While nonprofit organizations do great work that is both invaluable and undervalued, it is ultimately patchwork that leaves many survivors – including Black and brown survivors, rurally located survivors, and survivors with children – excluded.