Decolonize the Dancefloor with Habibitch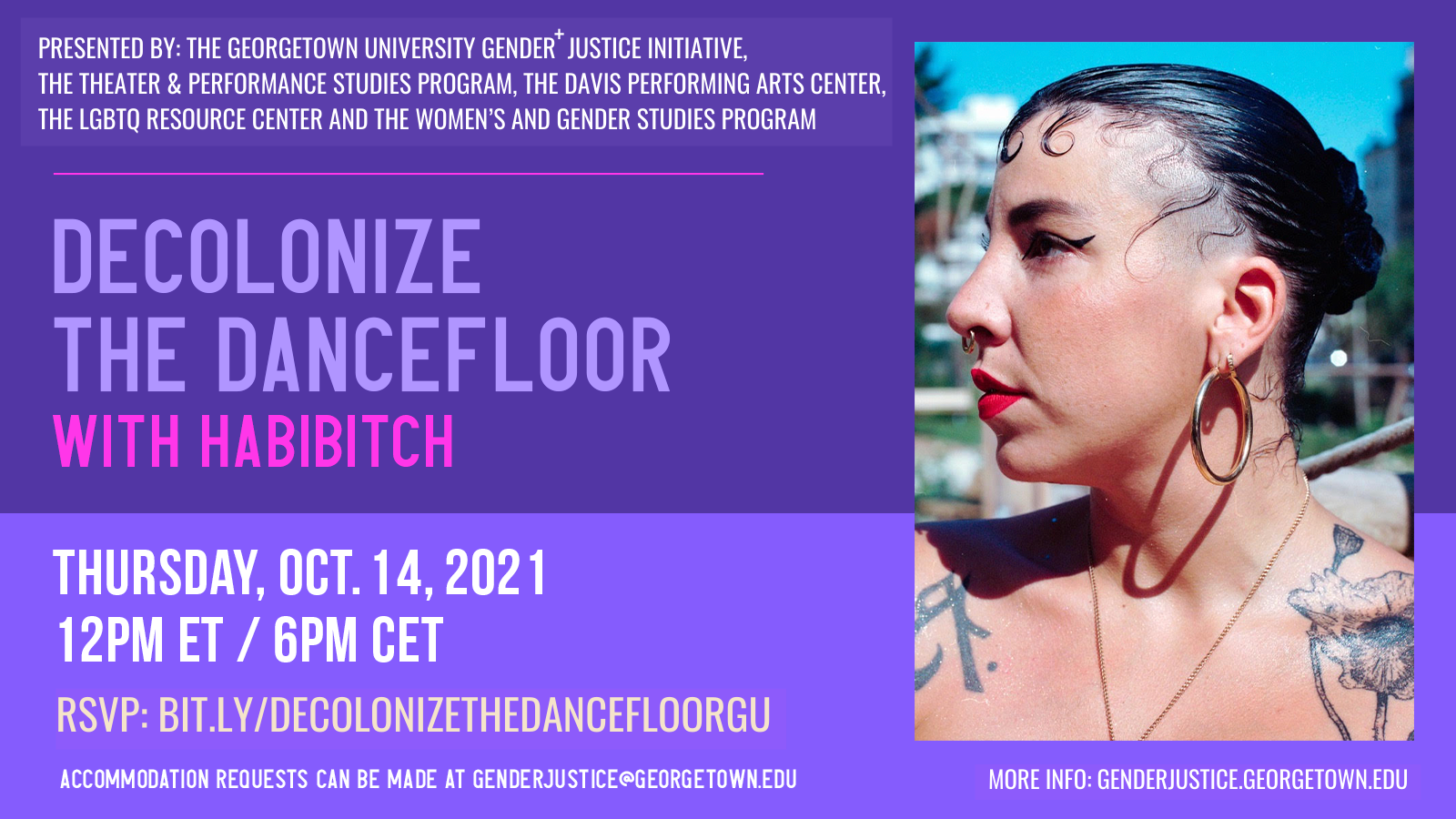 Posted in G+JI Events Lectures
Thursday Oct. 14, 2021
12pm ET / 6pm CET
Presented by the Gender+ Justice Initiative, the Theater & Performance Studies Program, the Davis Performing Arts Center, the LGBTQ Resource Center and the Women's and Gender Studies Program
With "Decolonize the Dancefloor", artist and activist Habibitch explores the systems that shape our daily social relationships. Racism, privilege(s), domination(s), resistance, creation, community(ies), fundamental concepts are dissected under a sharp decolonial magnifying glass. Through politicizing their dance and dancing their politics, their work is remarkable and truly celebratory of Queer, nonbinary POC bodies.
This event is free and open to all
About the artist:
Habibitch is an Algerian-born Paris-based, non-binary, queer, femme, boss, dancer, choreographer and activist. They invest spaces from the Ballroom Scene to feminist and institutional stages to express themselves creatively and politically. They frequently comment on social and political debates related to race, gender, immigration, and marginalized groups in France and beyond. Their performances and analyses are always intersectional as they decolonize the dance-floor everywhere they go.
Warm Up with Habibitch – on Waacking (new window) – Video, Lafayette Anticipations
Interview Habibitch: Algerian non-binary femme boss aiming to decolonize the dancefloor – My.Kali Magazine
Instagram: @_habibitch_
Accommodation requests can be made at genderjustice@georgetown.edu