Bird Uncaged: An Abolitionist's Freedom Song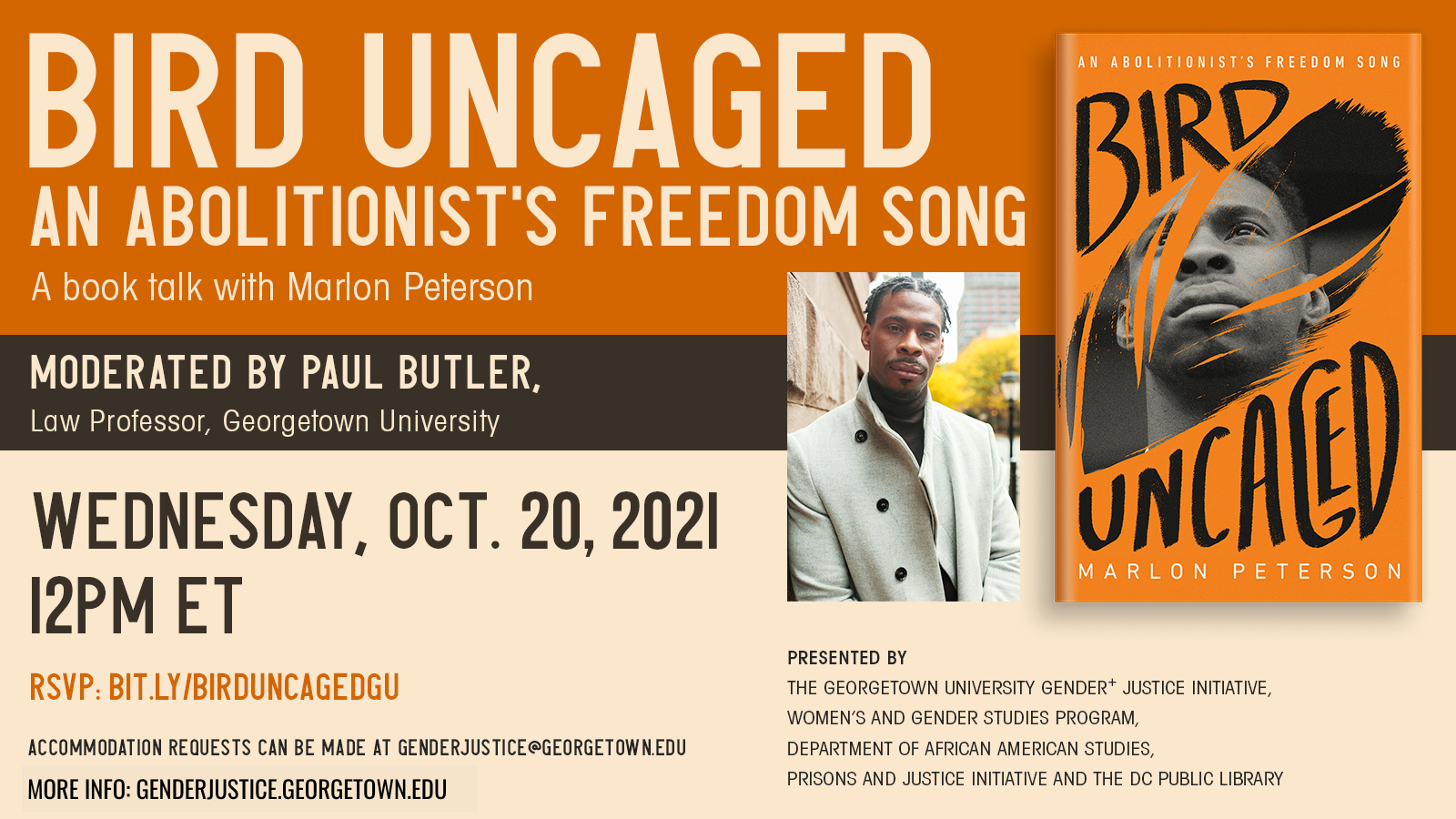 Posted in G+JI Events Lectures
A book talk with Marlon Peterson
Wednesday October 20, 2021
12pm ET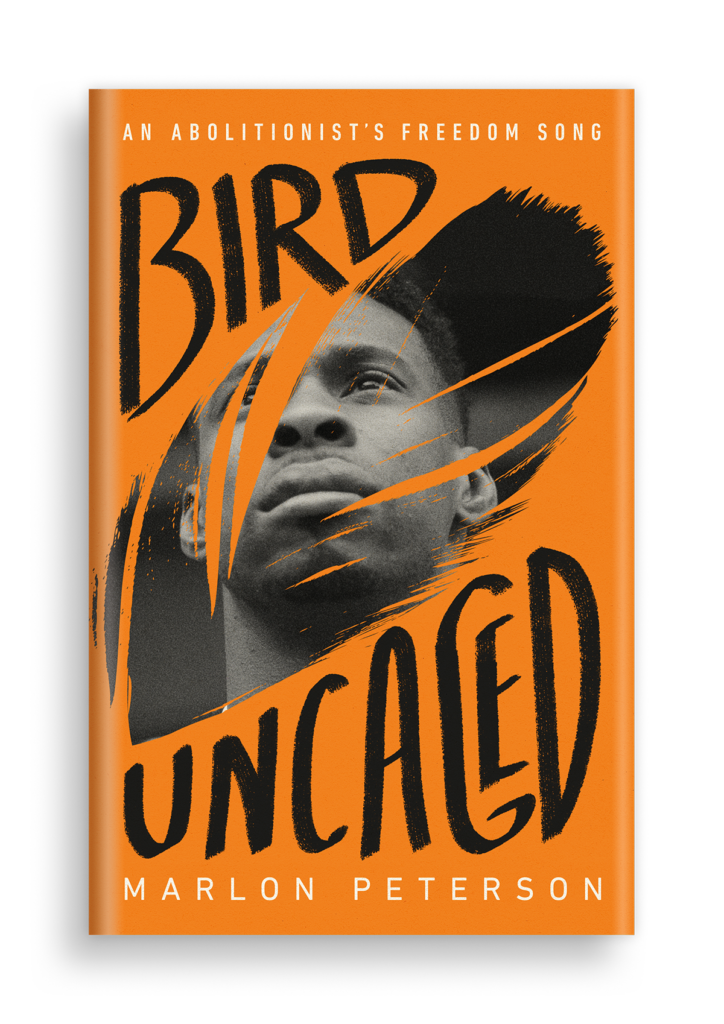 "Marlon's work—a narrative of men who have suffered under, been complicit in, and then attempted to upend their involvement in patriarchal systems—is just the kind of book we need to build toward a liberated future for all Black people in America."—Kimberlé Crenshaw, author of On Intersectionality
Presented by the Gender+ Justice Initiative, Women's and Gender Studies Program, Department of African American Studies, the Prisons and Justice Initiative and the DC Public Library
Moderated by Paul Butler, The Albert Brick Professor in Law, Georgetown University Law Center
Join us in welcoming Marlon Peterson for a discussion on his book, Bird Uncaged: An Abolitionist's Freedom Song (Bold Type Books, 2021). Peterson, leading advocate for prison abolition and transformative justice, candidly recounts his coming of age in Brooklyn and surviving incarceration. By exposing the many cages that constrain us, he calls for an abolitionist vision as the only way forward.
This event is free and open to all
About the author:
Marlon Peterson is the principal of The Precedential Group, a social justice consulting firm. He is host of the Decarcerated Podcast, a Senior Atlantic Fellow for Racial Equity, a member of the Aspen Global Leadership Network, and a 2015 recipient of the Soros Justice Fellowship. Ebony Magazine has named him one of America's 100 most influential and inspiring leaders in the Black community. His TED Talk, "Am I not human? a call for criminal justice reform," has over 1.2 million views. He contributed to Kiese Laymon's How to Slowly Kill Yourself and Others in America and Akiba Solomon and Kenrya Rankin's How We Fight White Supremacy. His writing has appeared in Ebony, The Nation, USA Today, Colorlines, and more. A graduate of New York University, he lives in Brooklyn and plays the steelpan during the summer.
More information about Bird Uncaged:
Interview: A Prison Abolitionist's Plea: We Need a Better Solution for 'Egregious Harm' – The Crime Report, Center on Media, Crime and Justice at the John Jay College
Puchase Bird Uncaged – Publisher Page
Accommodation requests can be made at genderjustice@georgetown.edu