Bitter Flower – Race, Gender, and the Suffrage Movement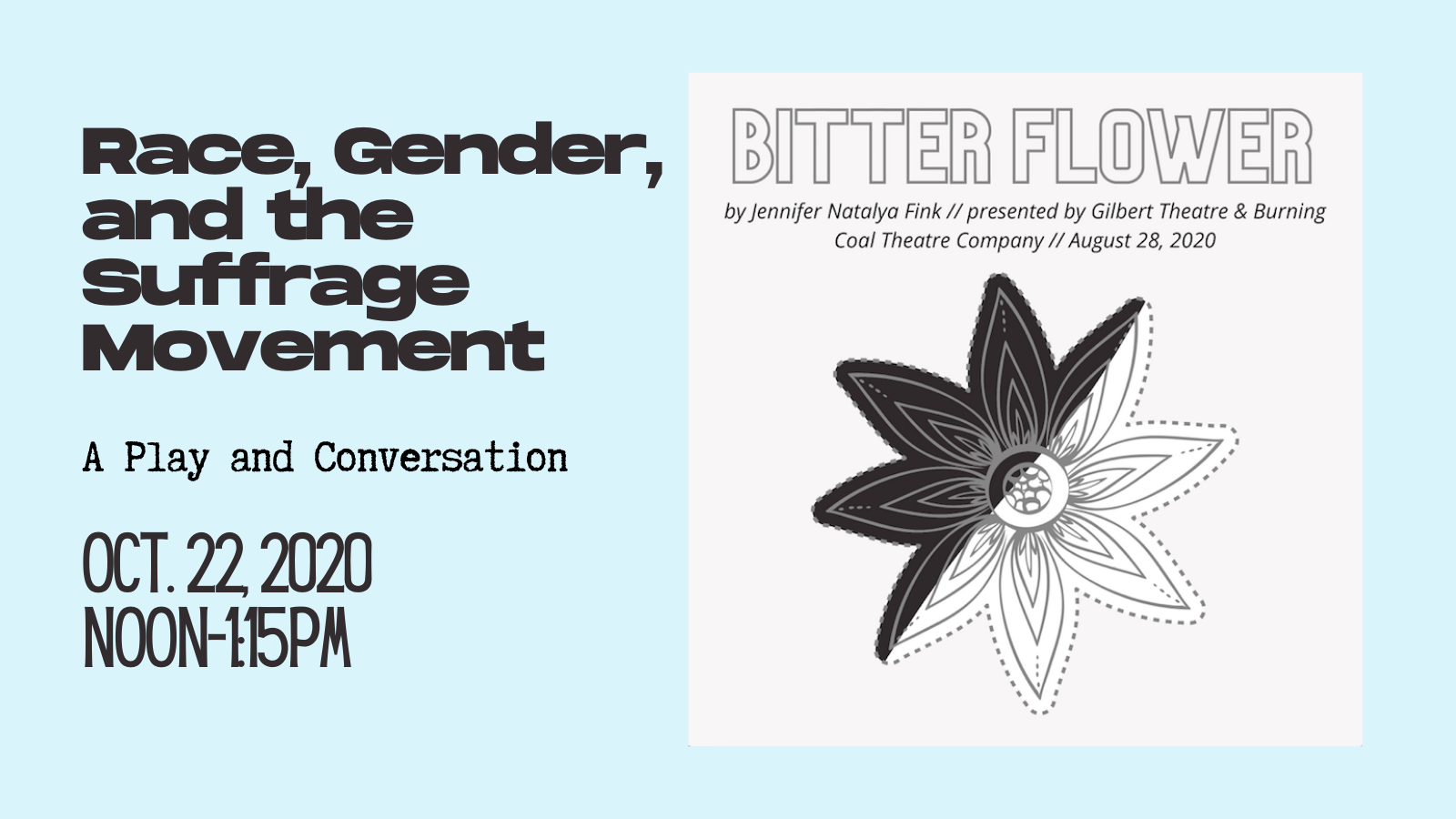 Posted in Event Announcements G+JI Events Lectures
When: 10/22/2020 @ 12:00PM-1:15PM Where: Zoom
Join us for a screening and conversation about Bitter Flower, a play that explores the relationship between two major figures of the suffrage movement, Ida B. Wells-Barnett and Jane Addams. The powerful dialogue examines the racism of the white suffrage movement and the undervalued work of Black suffragists. A post-screening conversation on past and present intersectional feminism will follow.
Program:
Screening of Bitter Flower (20min), a play by Jennifer Natalya Fink
Post-screening conversation with (45min)
Jennifer Natalya Fink, Author and English Professor
Marcia Chatelain, History Professor
Victoria Nourse, Law Professor
---
More about the play:
Bitter Flower was written by Jennifer Natalya Fink and directed by Lawrence Carlisle III and Ryan Pagels.
The play was part of the Burning Coal Theatre's 19th Amendment Project (new window), a collection of short plays written by some of the most accomplished women and/or non-binary playwrights writing on the passage of the 19th Amendment 100 years ago and its ongoing impact.
Acknowledgments: We thank the Gilbert Theatre and the Burning Coal Theatre Company for allowing this screening to take place.