Nan Hunter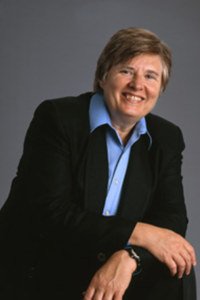 Professor of Law
Georgetown Law
---
Professor Nan Hunter brings expertise in constitutional law, feminist legal theory, federal court litigation and health law to the Georgetown faculty. From 2011 to 2016, she served as Associate Dean for Georgetown's LL.M. and S.J.D. programs. As Associate Dean, she was responsible for all academic questions related to the two programs.
After herself graduating from Georgetown Law, Professor Hunter specialized in constitutional and civil rights law as a member of the national legal staff of the American Civil Liberties Union in New York. She has taught as a full-time or visiting professor at Brooklyn Law School, Harvard Law School, the University of Miami Law School, and UCLA Law School, in addition to Georgetown. From 1993 to 1996, she was Deputy General Counsel at the U.S. Department of Health and Human Services. Professor Hunter is a Fellow of the New York Academy of Medicine.
Professor Hunter's scholarship has been published in many law journals, and several of her articles have been selected for reprinting in anthologies. With William Eskridge, she wrote the first casebook to conceptualize sexuality and gender law as embodying a dynamic relationship between state regulation, sexual practices, and gender norms. Her most recent law and social movement scholarship focuses on the ramifications of the same-sex marriage campaign for democratic theory. Her awards include the Pioneer of Courage award from the American Foundation for AIDS Research.
---
Education
B.A., Northwestern
J.D., Georgetown
Areas of Expertise