Judith Areen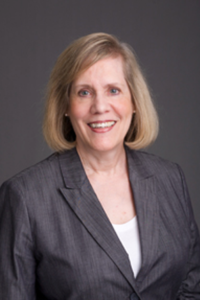 Professor Emerita
Georgetown Law Center
---
Judith Areen is the Paul Regis Dean Professor of Law at Georgetown University Law Center. For fifteen years (1989-2004) she served as Executive Vice President for Law Affairs of Georgetown University and Dean of the Law Center. In 2010, she served as interim dean. A member of the faculty since 1972, Professor Areen's areas of academic expertise include higher education law and family law. Her casebook on Higher Education and the Law was published by Foundation Press in 2009. The sixth edition of her Cases and Materials on Family Law (with Marc Spindelman & Philomila Tsoukala) will be published by Foundation Press in early 2012. She is the author of numerous law review articles including most recently Accreditation Reconsidered, 96 Iowa L. Rev. 1471 (2011); Governing Board Accountability: Competition, Regulation, and Accreditation, J. C. & U. L. (2010); and Government as Educator: A New Understanding of First Amendment Protection of Academic Freedom and Governance, 97 Geo. L. J. 945 (2009).
A graduate of Cornell University (1966) and the Yale Law School (1969), where she was an editor of the Yale Law Journal, Professor Areen has worked in the private sector and in government at the local and federal levels. Between 1977 and 1980 she served in the Office of Management and Budget as Director of the Legal Representation Project which analyzed the work of the more than 14,000 lawyers in the Executive Branch and led to Executive Order 12146. She then became General Counsel to President Carter's Reorganization Project. She served as Special Counsel to the White House Task Force on Regulatory Reform during the same period.
Professor Areen is a member of the American Law Institute, and a director of the Pro Bono Institute. In 2006, she served as president of the Association of American Law Schools, and from 1998-2000 and 2005-2007, as a member of the Executive Committee. She also has been a member of the Board of Trustees of Cornell University, a governor of the District of Columbia Bar, and a member of the Council of the Section on Legal Education of the American Bar Association. Professor Areen's professional contributions have been recognized by the 2005 Janet Reno Torchbearer Award of the Women's Bar Association of the District of Columbia, and her selection as Dean of the Year in 2003 by Equal Justice Works. 
---
Education
A.B., Cornell; J.D., Yale
Areas of Expertise