Jane Aiken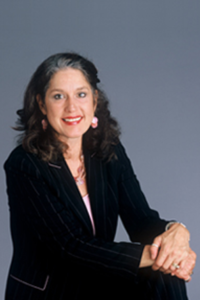 Vice Dean, Associate Dean for Academic Affairs, Professor of Law
Georgetown Law Center
---
Professor Jane Aiken, the Blume Professor of Law, came to Georgetown in 2007. She founded the Community Justice Project to enable students to represent clients in cases involving questions of justice where remedies are often transactional, policy-based or require extraordinary measures for adjudication. Her doctrinal courses primarily have been Evidence and Torts. Other courses include Motherhood and the Law and the Law of Extradition for the Week One program. Professor Aiken has also been active in the law school's administration, serving as Associate Dean for Experiential Education and then Vice Dean for the Law Center. She is currently a fellow in the Ignation Colleagues Program. She also chairs the University Task Force on Gender Equity.
Before coming to Georgetown, Professor Aiken was the William Van Cleve Professor of Law at Washington University in St. Louis. While at Washington University, she was selected as a Fulbright Scholar to teach law at Tribhuvan University in Kathmandu, Nepal. She has also taught in law schools at University of South Carolina and Arizona State University. While a student at NYU, she was a Root-Tilden Scholar.
Professor Aiken has directed a wide array of clinics involving prisoner's rights, domestic violence against women and children, HIV, homelessness, police brutality and international human rights. She has been a Carnegie Scholar for Teaching and Learning and member of the ABA Council on Legal Education from 2011 to 2017. She is a member of ALI and the American Bar Foundation. She received the Frank Flegal Award for Excellent Teaching at Georgetown in 2010 and the Faculty Member of the Year Award in 2013.
Professor Aiken's scholarship focuses on three primary areas: legal education, women's rights and evidence. In 2014, she co-authored The Clinic Seminar and Teaching the Clinical Seminar. Professor Aiken is currently in the process of finishing her book, Motherhood and the Law: Enforcing Selflessness. Professor Aiken's articles on teaching justice have been translated into seven languages and have been a basis for much of her work on legal education in international settings, including Georgia, Egypt, Ethiopia, Turkey, Ukraine, United Arab Emirates and Viet Nam. Her writing on women and the law concentrates on domestic violence, contested ideas about consent, and specialized evidence rules on sexual character evidence.
---
Education
B.A., Hollins College; J.D., New York University; LL.M., Georgetown
Areas of Expertise