Researcher in Residence
Posted in Home News Programs Research In Residence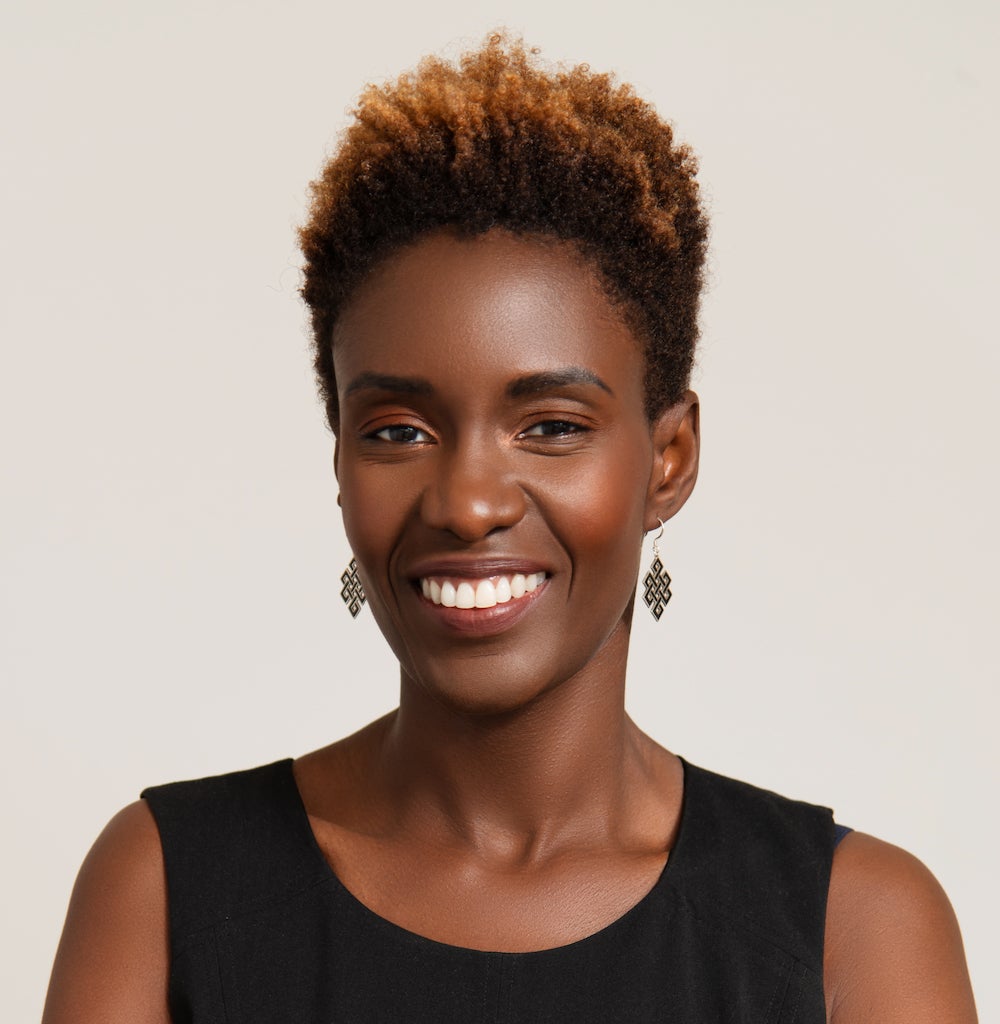 The Georgetown University Gender+ Justice Initiative is delighted to welcome French journalist, writer, and award-winning filmmaker Rokhaya Diallo as an inaugural Researcher in Residence for 2021-2023.
Rokhaya Diallo is widely recognized for her work as an antiracist and intersectional feminist advocate and will join our community of faculty and students to collaborate on projects and programs related to gender+ justice. Diallo will engage in research and share her remarkable work with the Georgetown community. In light of the establishment of the Georgetown University Racial Justice Institute, Diallo will also have the opportunity to contribute to the broader Georgetown community and build international solidarities to advance racial justice.
In the past decade, Rokhaya Diallo published numerous articles and books, directed six documentaries, and hosted TV/radio shows, podcasts and is a frequent commentator on questions of racial, gender and economic justice. She writes a monthly column in the Washington Post covering issues related to racism and sexism. She was a host for BET and is a commentator for leading French radio RTL and news TV channels BFM and LCI. Along with Grace Ly, Rokhaya Diallo created the podcast Kiffe Ta Race (Binge Audio), a show dedicated to discussing issues of identity and race, which is ranked amongst the best Apple podcasts.
Diallo's most recent documentary, Acting While Black: Blackness on French Screens (2020), critically questions the place given on French screens to Black actors and actresses. She also directed and co-produced the documentaries: Not Your Mama's Movement (2016), Networks of Hate (2014) and the award-winning documentary Steps to Liberty (2013).
Rokhaya Diallo is also a prolific author and published a dozen essays in French including:  Don't try to fit in ! (Marabout, 2019), France: Either You Love it or You Shut it (Textuel, 2019), Ordinary Scenes of Racism (Flammarion, 2015), Afro! (Les Arènes, 2015), How to talk to children about racism (Baron perché, 2015), France belongs to us, (Michel Lafont, 2012), Racism, A Guide (Larousse, 2011). She recently co-authored a graphic novel with Blachette entitled Don't mansplain me! (Marabout, 2020) addressing mansplaining and gender in public spaces. 
Internationally acclaimed, Rokhaya Diallo is one of the board members for the Berlin-based Center for Intersectional Justice along with Kimberlé Crenshaw and other prominent scholars and advocates. Diallo also recently appeared in the 2021 Politico Annual Ranking among the 28 most powerful people in Europe, which includes Emmanuel Macron and Angela Merkel.
In 2013, Slate Magazine ranked her 36th among the 100 most influential French women and she is listed on the British Powerful Media list among the top 30 Black personalities in Europe. She received in 2016 at the European Diversity Awards Ceremony in London a tribute for her work as part of the category of 'Journalist of the Year.'
Rokhaya Diallo holds a Master's degree in International and European Law from the University of Paris Panthéon-Assas, a Master's degree in Marketing and Distribution in the TV and Cinema Industry from the University of Paris Panthéon-Sorbonne, and a Master's degree in Negotiation and Marketing from Novancia, École Supérieure de Négociation Commerciale, Paris.
More about Rokhaya Diallo's work:
Rokhaya Diallo's monthly Washington Post Column
More info:
About the Gender+ Justice Initiative