Veronica Fernandez-Alvarado
Posted in Current Fellows GJI Fellowship
G+JI Graduate Student Fellow 2022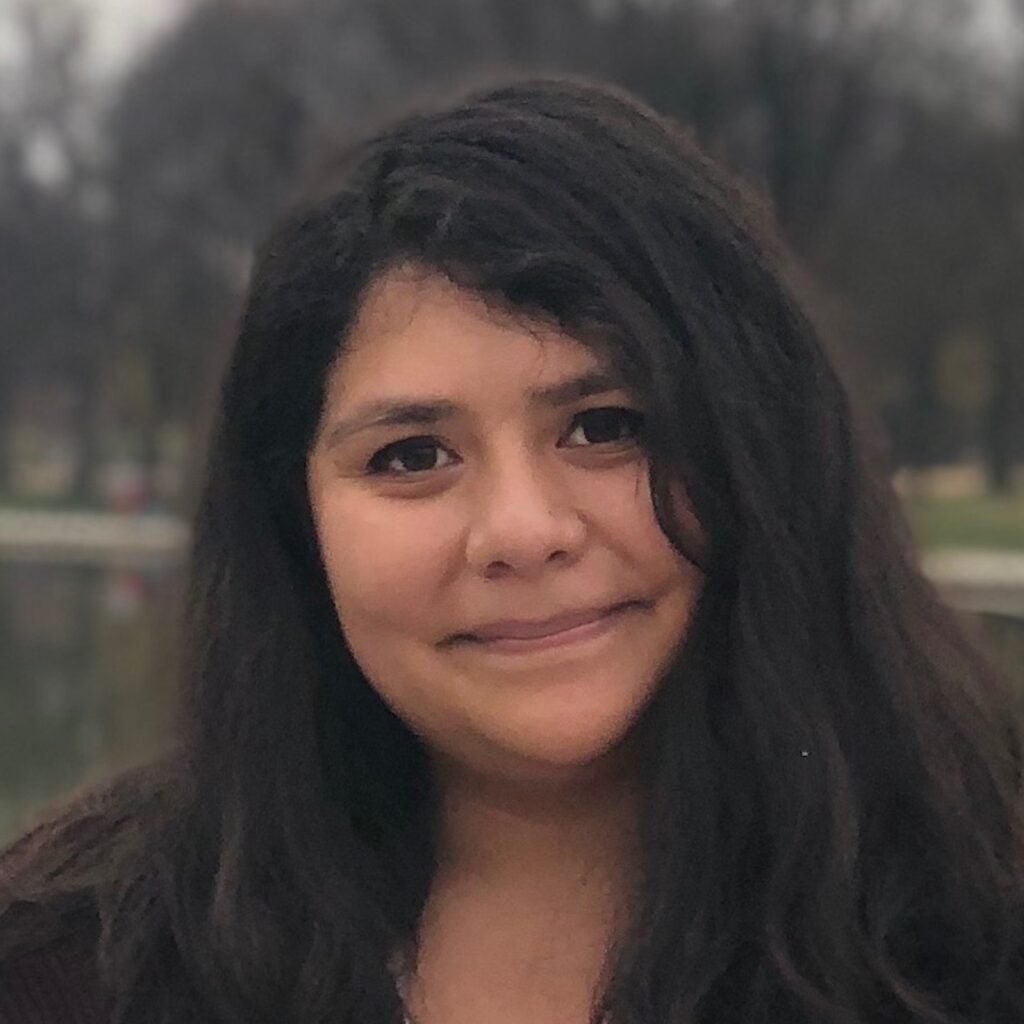 Veronica Fernandez-Alvarado, MA Student in Professional Studies in Journalism, Georgetown University School of Continuing Studies
Veronica Fernandez-Alvarado (she/her) is a masters journalism student at Georgetown University. She is a multidisciplinary writer with a passion for editorial and audio storytelling. She covers sociocultural subjects related to the lived experiences of communities of color. Her work focuses on marginalized communities and building connections to create strong bridges throughout all media. She believes that it is her job to engage respectfully with all communities while doing what she can to learn about the issues that are affecting them.
Research Project: DC Sexual Health Education and the Effects on Black, Latinx and LGBTQIA Youth
My project will be an intersectional, qualitative analysis of the sexual health disparities experienced by Black, Latinx and LGBTQIA teens in Washington, DC. It will specifically assess how comprehensive sexual health education relates to this social groups' perception of sexuality (including LGBTQIA+ sexualities), STIs and consent.