Martina Thorne
Posted in Current Fellows GJI Fellowship
G+JI Graduate Student Fellow 2022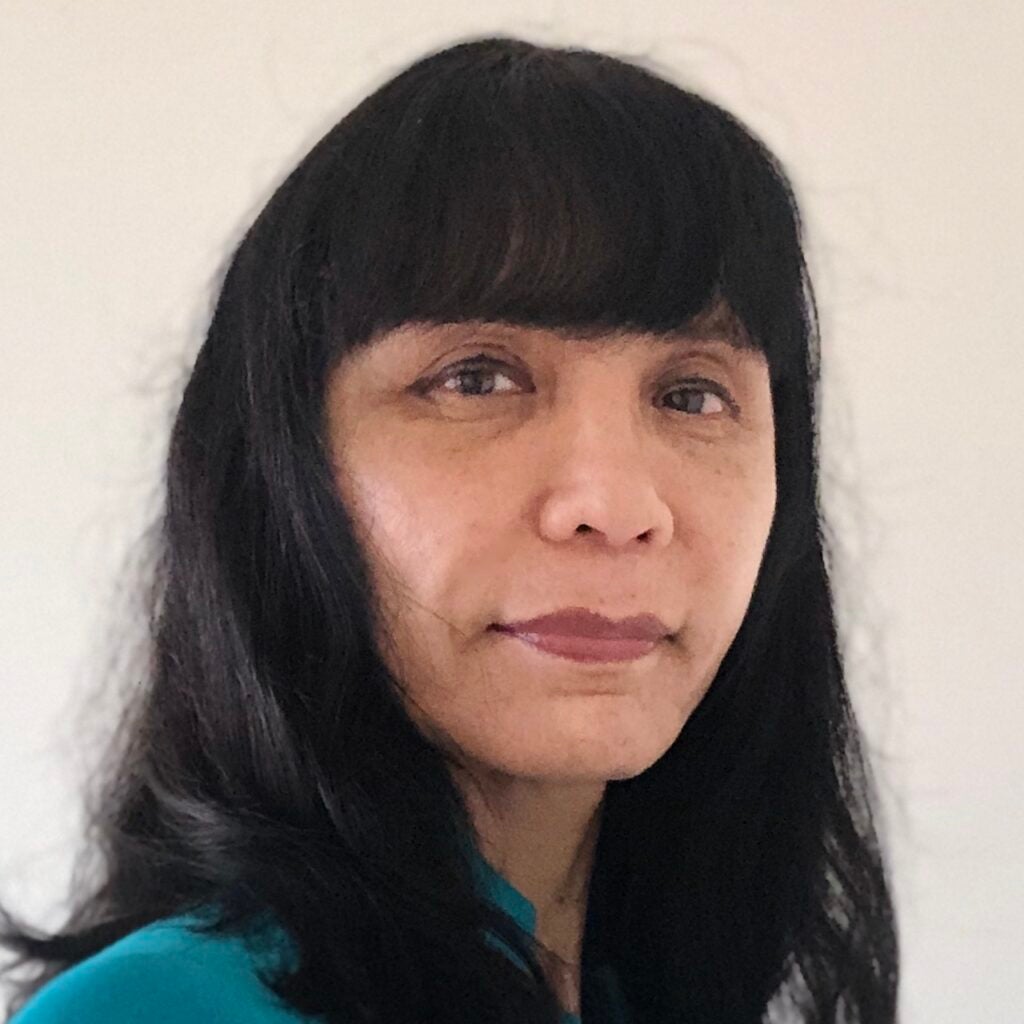 Martina Thorne, Ph.D. Student, Department of Spanish and Portuguese, Georgetown University
Martina Thorne (she/her) holds a degree in Law and Political Science from Universidad de San Martín de Porres (Lima, Peru), and an M.L.S. and an M.Sc. from Georgetown University. Her research focuses on the emergence of decolonial thought, the practice of epistemic violence, and environmental justice. She also studies urban art made by indigenous, mestizo, and black artists to express their identity and to contest structural inequality. She is the senior advisor of the Kallpachay Peru project that supports low-income children with cancer.
Research Project: Gender and Social Justice in Literature: Decolonizing and Challenging the Latin American Literary Canon
The compounded discrimination that Latin American indigenous and black women and their communities experience today is a legacy of colonialism. European accounts of the conquest and colonization, part of the Latin American literary canon, established a distorted image of the colonized and normalized uneven power relations. This project develops an open access curriculum based on a social justice approach to teaching Latin American literature. The aim is to decolonize the canon by including indigenous and Afro-Latinx narratives and by using decolonial theory to challenge the Western vision of the colonized. The ultimate goal is to give students an understanding of the origins of racial biases in Latin America which would lead them towards building more just societies.