Gloria Ngumi
Posted in Current Fellows GJI Fellowship
G+JI Graduate Student Fellow 2022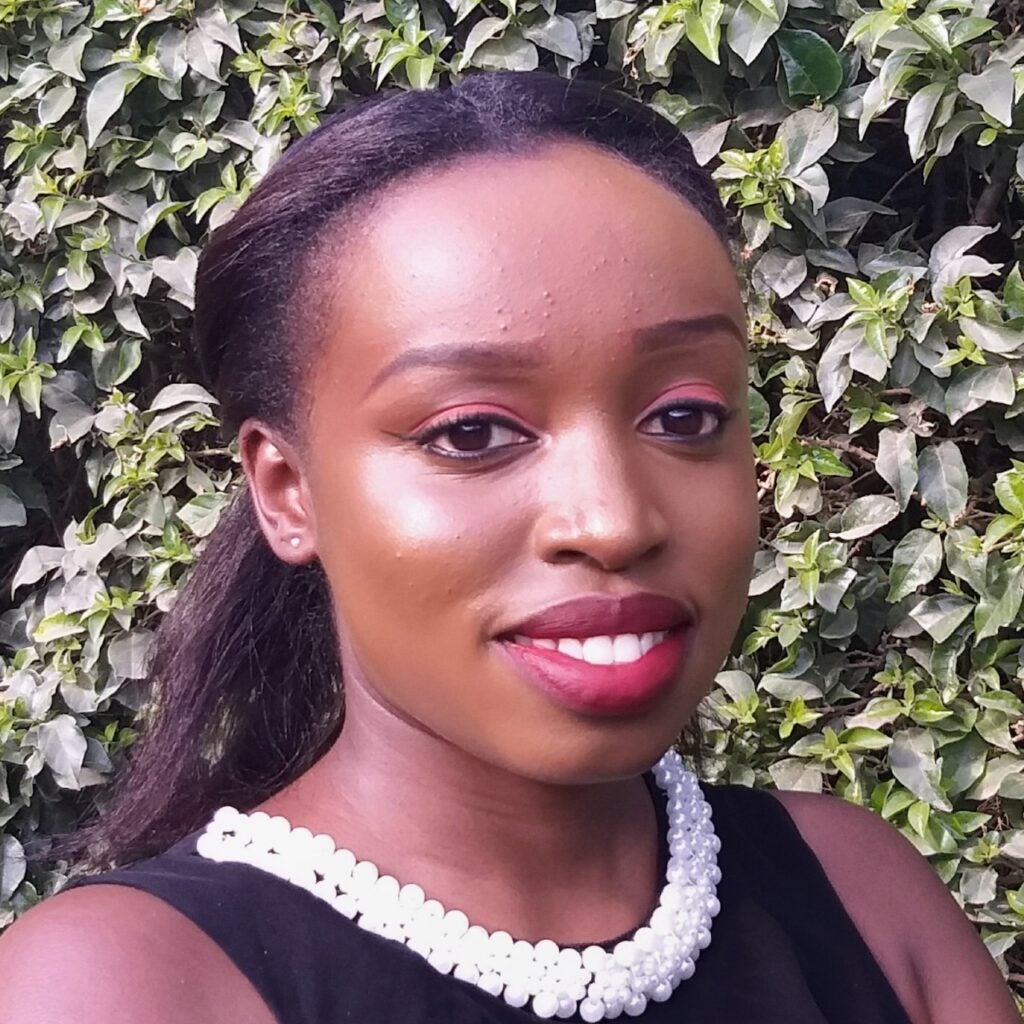 Gloria Ngumi, LL.M Student, Georgetown University Law Center
Gloria Ngumi (she/her) is a human rights lawyer with experience in Business and Human Rights, comparative women's rights, and Social Impact projects in Kenya. She is passionate about working with underserved communities to implement solutions to alleviate socio-economic challenges. Her latest role involved streamlining the last-mile delivery of affordable & nutritious food to rural and peri-urban communities in Western Kenya. As an LL.M student at Georgetown University Law Center, her research and interests are in International Trade Law and the gender sensitivity of trade laws and policies across Africa. She holds an LL.B degree from the University of Nairobi and a Postgraduate Diploma in Law from the Kenya School of Law.
Research Project: A Seat At The Table: Addressing Trade Policies Impacting Menstrual Health Management in Kenya
Access to safe menstrual products is a big determinant of the health and well-being of women and girls. According to WHO, 1 in 10 medical products in Africa are either substandard or completely falsified. Women & girls in Kenya have been on the receiving end of poor-quality menstrual care products as a result of 'gender-neutral' trade agreements. My research explores the link between trade policy and the menstrual health outcomes of women in Kenya.