Elke Zschaebitz
Posted in Current Fellows GJI Fellowship
G+JI Faculty Fellow 2021-2022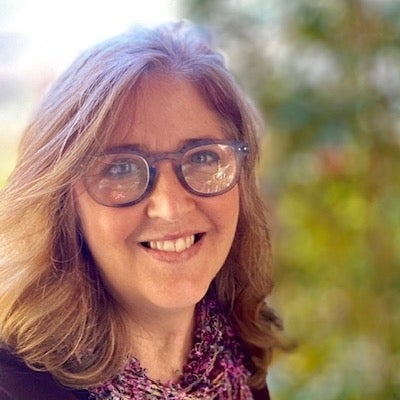 Elke Zschaebitz, DNP, Assistant Professor, Georgetown University School of Nursing and Health Studies
Elke Zschaebitz (she/her) is an Assistant Professor in the Department of Advanced Practice Nursing at Georgetown. Her roles include clinician, educator, advocate, and program coordinator. A member of the World Professional Association for Transgender Health (WPATH) which is a path to certification, she has spoken at several state-wide and national conferences as well as the WPATH International Health Summit in 2019 and in 2021 and is a founding member of the Transgender Healthcare Alliance of Central Virginia.
Research Project: SafeRSpaces: Creating and Sustaining Intentional Recovery Spaces for BIPOC Trans Communities
The story of Black transgender people is seldom told. It is a story of courageous, remarkable, creative individuals and communities. Black trans individuals in the US have served as community leaders, judges, legislators, artists, business people, activists, academics, and everyday citizens serving others and our communities.

This project aims to capture the stories of youth and adults who are isolated, ignored, and forgotten: who experience daily trauma, structural stigmatization, racism, transphobia, healthcare aversion, and systemic rejection from relationships and institutions and to illuminate their voices and with the aim for visibility, action and improved community resources based on their needs.