Arthi S. Bala
Posted in Current Fellows GJI Fellowship
G+JI Graduate Student Fellow 2022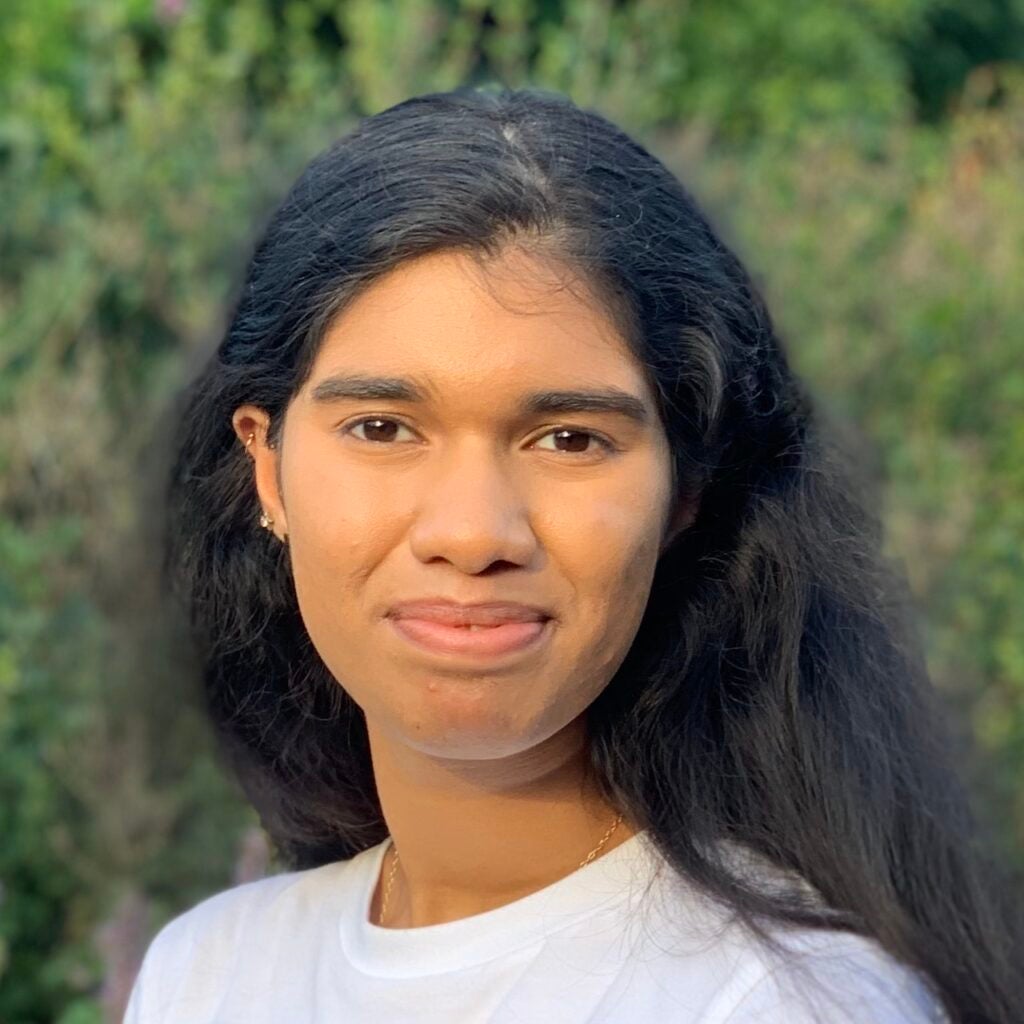 Arthi Bala, MS Candidate in Systems Medicine, Biomedical Graduate Education, Georgetown University
Arthi Bala (she/her) is a graduate student in the Master's in Systems Medicine program and has recently received her B.S. in Pre-Medicine and minor in Anthropology from Pennsylvania State University. She believes that through her interdisciplinary background, she will be able to encourage healthcare workers to focus on not just the patient's physical health, but also their environmental, mental, and social factors. She hopes that through this lens, there will be an improvement in the current understanding and state of American health. 
Research Project: Where Do I Belong: Understanding the Asian-American Woman Experience and Influences on Mental Health
Currently, the Asian-American population suffers the highest rates of mental illnesses and suicide. Many lack familial support and strategies to improve their mental health due to the stigmatization of mental illness in Asian cultures. Unfortunately, suffering in silence is the norm. The project's focus is to understand the unique experiences of the Asian-American population, specifically women, and the influential factors that lead to rampant low mental health. The goal is to elucidate the subtle differences in the experiences of Asian-American women so that more impactful solutions and support can be provided for the diverse Asian-American community.