April Sizemore-Barber
Posted in Current Fellows GJI Fellowship
G+JI Faculty Fellow 2022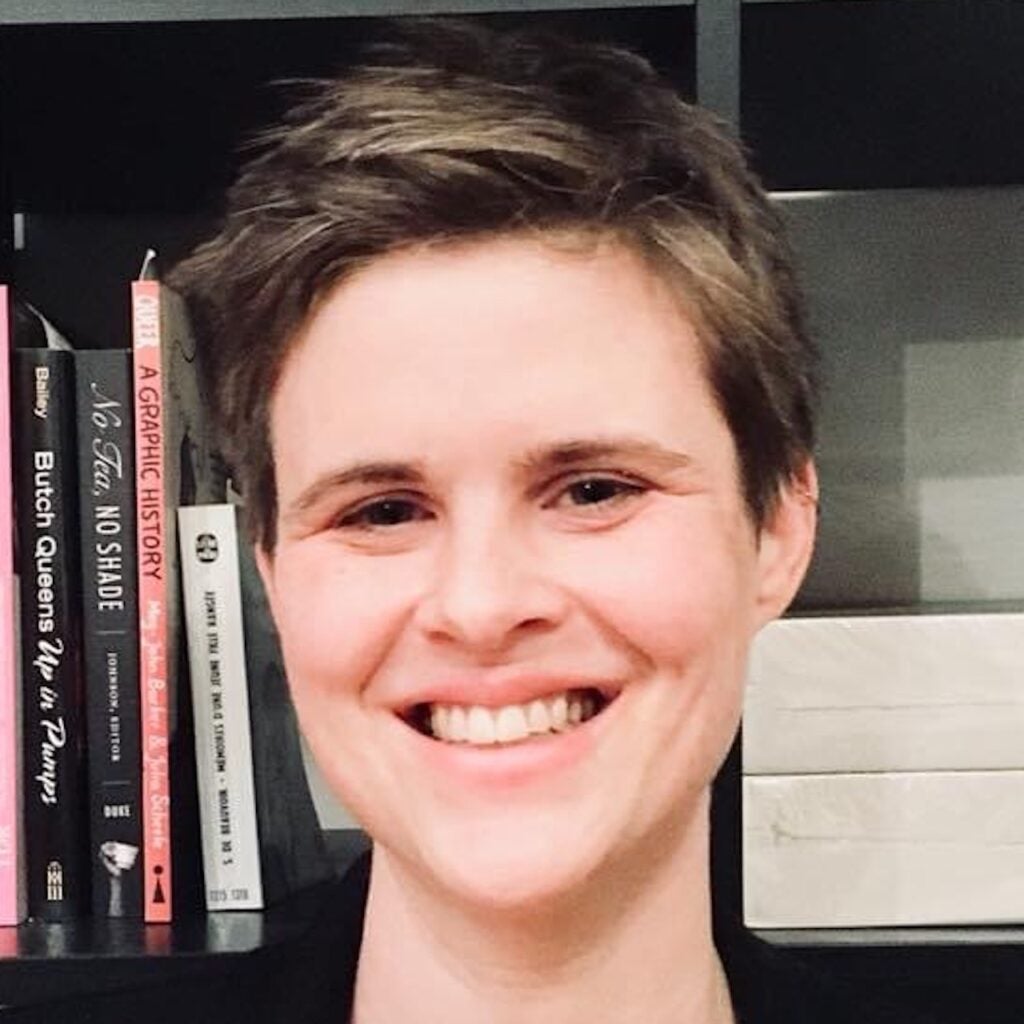 April Sizemore-Barber, Ph.D., Associate Professor of the Practice of Women's & Gender Studies, Georgetown University, Women's and Gender Studies Program
April Sizemore-Barber (she/her) is an Associate Professor of the Practice of Women's and Gender Studies. Sizemore-Barber's research is situated at the intersection of performance, queer, and Africana Studies. Her first book, Prismatic Performances: Queer South Africa and the Fragmentation of the Rainbow Nation, was published by the University of Michigan Press in 2020. 
Research Project: Decolonial Genders: Trans(form)ing South African Protest Repertoires
My project focuses on the visibility and performative tactics of non-binary/trans activists involved in South Africa's 2015-2016 student protest movements (known collectively as #FeesMustFall). In utilizing direct action and performance art, these trans students and artists inserted their bodies into broader national debates about race, respectability politics, and national transformation, joining the previously-disparate repertoires of LBGTQ and decolonial activism.