Alisha Saxena
Posted in Current Fellows GJI Fellowship
G+JI Graduate Student Fellow 2022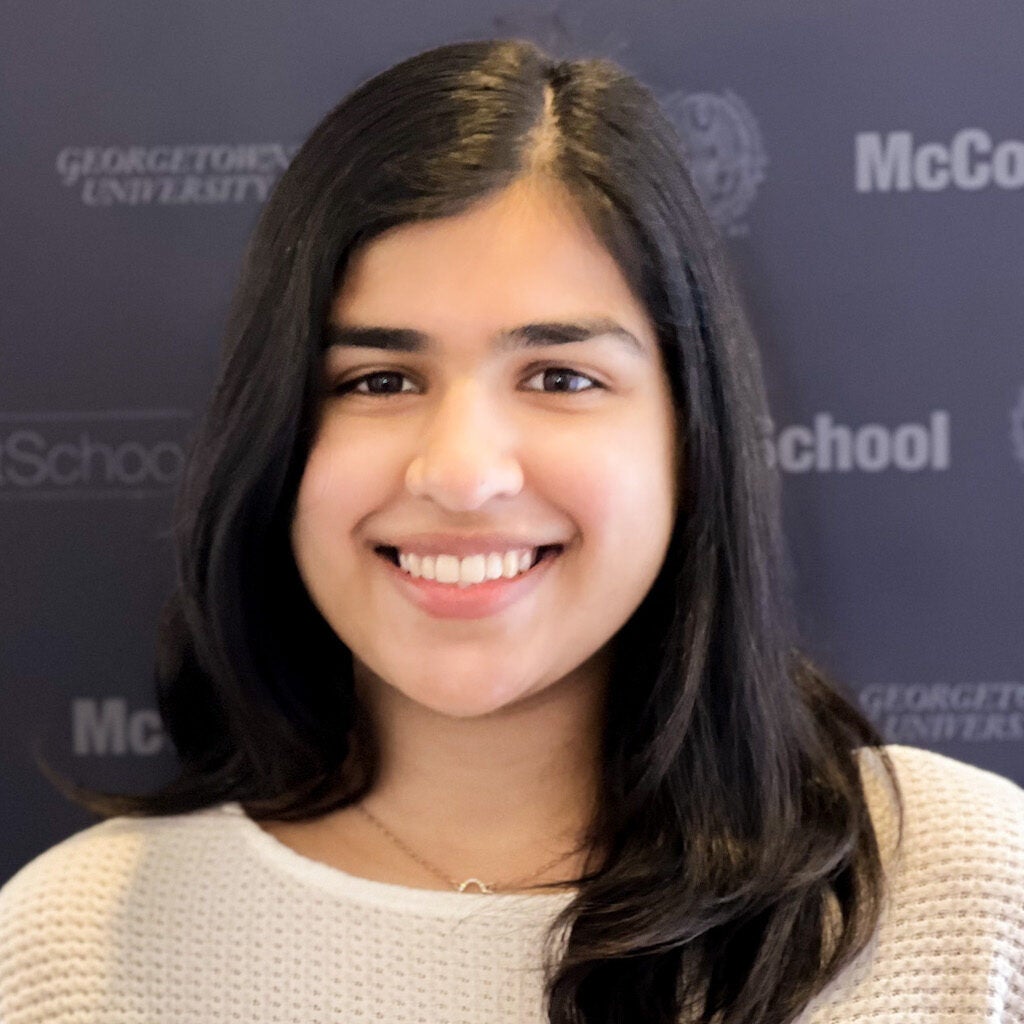 Alisha Saxena, MA of Public Policy Student, McCourt School of Public Policy, Georgetown University
Alisha Saxena (she/her) is a first-year Master of Public Policy Candidate at the McCourt School of Public Policy. Saxena currently works as a Research Associate at RepresentWomen, a nonpartisan electoral reform action tank, where she has published domestic case studies on political barriers experienced by disabled women and first-generation women, as well as international case studies on systems strategies used for women's representation in the post-Soviet states. Her policy interests are electoral reform, disability justice, higher education, and gender justice.
Research Project: Disabled in Higher Education: Exploring the Roles of Ableism, Exclusion, and Intersectional Disempowerment on Student Experiences
Disabled students are a prominent and rapidly expanding population on college campuses, and yet, despite being a significant demographic, student testimonies and administrative practices continue to highlight the lack of consideration and respect afforded to these students. This project will not only emphasize the consequences of not creating an inclusive and supportive environment for Disabled students but will also identify the origin of this uneven playing field by discussing university institutions and policies. Furthermore, it will focus on the intersectional disempowerment experienced by Disabled BIPOC women, specifically focusing on how the mainstream Disabled monolith has harmed their visibility.