Fida Adely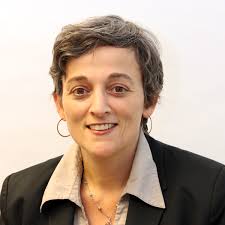 Associate Professor and Chair, Arab Studies
Georgetown University
---
Fida Adely is an Associate Professor at the Center for Contemporary Arab Studies in the School of Foreign Service at Georgetown University and the Clovis and Hala Salaam Maksoud Chair in Arab Studies. She is also currently serving as the Academic Director for the Arab Studies program at Georgetown. Dr. Adely is an anthropologist and her research interests include education, labor, development, and gender in the Arab world. Her primary research site has been Jordan, although she teaches and writes about the Arab world more broadly.
Dr. Adely received her PhD in 2007 at Teachers College (Columbia University) in Comparative Education and Anthropology. She was previously a lecturer at Columbia University's School for International and Public Affairs, as well as a visiting professor in the Department of International and Transcultural Studies at Teachers College/Columbia University.
---
Education
Columbia University in the City of New York – Ph.D.
Columbia University in the City of New York – M.A.
Fordham University – B.A.