Emma Coleman Jordan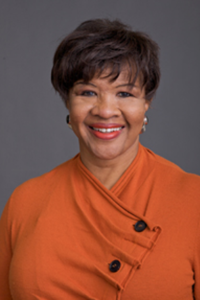 Professor of Law
Georgetown Law Center
---
Professor Jordan is best known for establishing the field of economic justice in legal theory, and for her work in financial services and civil rights. Economic Justice: Race, Gender, Identity and Economics ( 2nd Edition 2011), which is a capstone to a series of articles, chapters, and books she has written on the subject, which include: The Hidden Structures of Inequality: The Federal Reserve and a Cascade of Failures (2017) "Beyond Rational Choice: Alternative Perspectives on Economics (2006);A Woman's Place is in the Marketplace: Gender and Economics (2006);When Markets Fail: Race and Economics (2006);Cultural Economics: Markets and Culture (2006). At the Law Center she teaches courses in Federal Regulation of Banking: Modern Financial Institutions and Change;Commercial Law: Payments and Secured Transactions, and Contemporary Issues in Economic Justice.
Before coming to Georgetown, she taught for twelve years at the University of California, Davis. She began her teaching career at Stanford Law School as a teaching fellow. She has been active in the financial services field, serving as chair of the Financial Institutions Committee of the California State Bar, drafter of the statute to regulate bank check holding practices, and co-counsel in class actions challenging bank stop-payment fee charges. Her article, "Ending the Floating Check Game" grew out of this involvement. She organized the Financial Institutions and Consumer Financial Services section of the AALS.
She is a past-president of both the Association of American Law Schools and the Society of American Law Teachers. She was elected to membership in the American Law Institute in 1984. Professor Jordan graduated first in her class at Howard University School of Law, serving as editor-in-chief of the Howard Law Journal. She received her B.A. from San Francisco State University. She was a White House Fellow in 1980-81, serving as special assistant to the Attorney General of the United States. She was counsel to Professor Anita Hill during the Clarence Thomas confirmation hearings. She is co-editor of Hill and Jordan, Race, Gender and Power in America: The Legacy of the Hill-Thomas Hearings (1995)
Professor Jordan's recent national awards include: the ABA Margaret Brent Award (2015);The American Lawyer Lifetime Achievement Award (2016) and Clyde Ferguson Award for Outstanding Scholarship, Teaching and Service (2005). She serves as a frequent keynote lecturer and commentator, including presentations to the Annual Meeting of the Council of Institutional Investors and the New York University School of Law, 2009 Derrick Bell Lecture. Professor Jordan is a regular commentator on sexual harassment, economic inequality issues and the structure and changes within the financial services industry.She has made appearances on PBS, News Hour, NPR, Diane Rehm Show, and the Bill Moyer Show and CSPAN. She also has written for the New York Times, Huffington Post, Washington Post, and the American Banker.